Get Found by Ranking Higher on Google
With Google receiving more that 90% of online searches, your Google maps ranking is more important that ever. Our proven dental SEO service will help you get new patients by ranking where it matters most!
Schedule a SEO Consultation
OR GET A FREE SEO RANKING REPORT!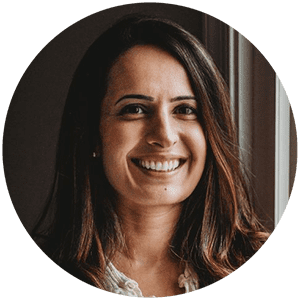 "I'm getting so many new patients from Google that I'm hiring a new hygienist!"
Dr. Bana Ball – Shady Grove Pediatric Dentistry
Read Case Study
WHAT'S INCLUDED IN OUR SEO SERVICE
A Dedicated SEO Expert to Ensure Your Success
Ranking in Google Maps requires highly skilled and consistent SEO strategies. Your dedicated SEO team will optimize your Google My Business page and help you rank higher on the Google map. Potential patients who would have not found you online, will now be able to find your practice.
Google My Business Optimization
Google Maps SEO ranks your Google Business Profile higher and at a wider radius in the Google map, allowing more patients to find you.
The animation to the left is the Google Maps SEO progression of a dental practice for the keyword 'dental implants'. Each colored node is .5 mile from each other. The goal is to go GREEN, which means you're on the first page of the Google map at the widest radius possible.
See How You Currently Rank
Monthly Posting to Your Google Listing
Did you know that Google lets you post updates and articles on your Google My Business Account? In your dental SEO service a digital marketing expert will create, optimize, and link your GBP posts using a sophisticated SEO strategy, skyrocketing your Google map rankings.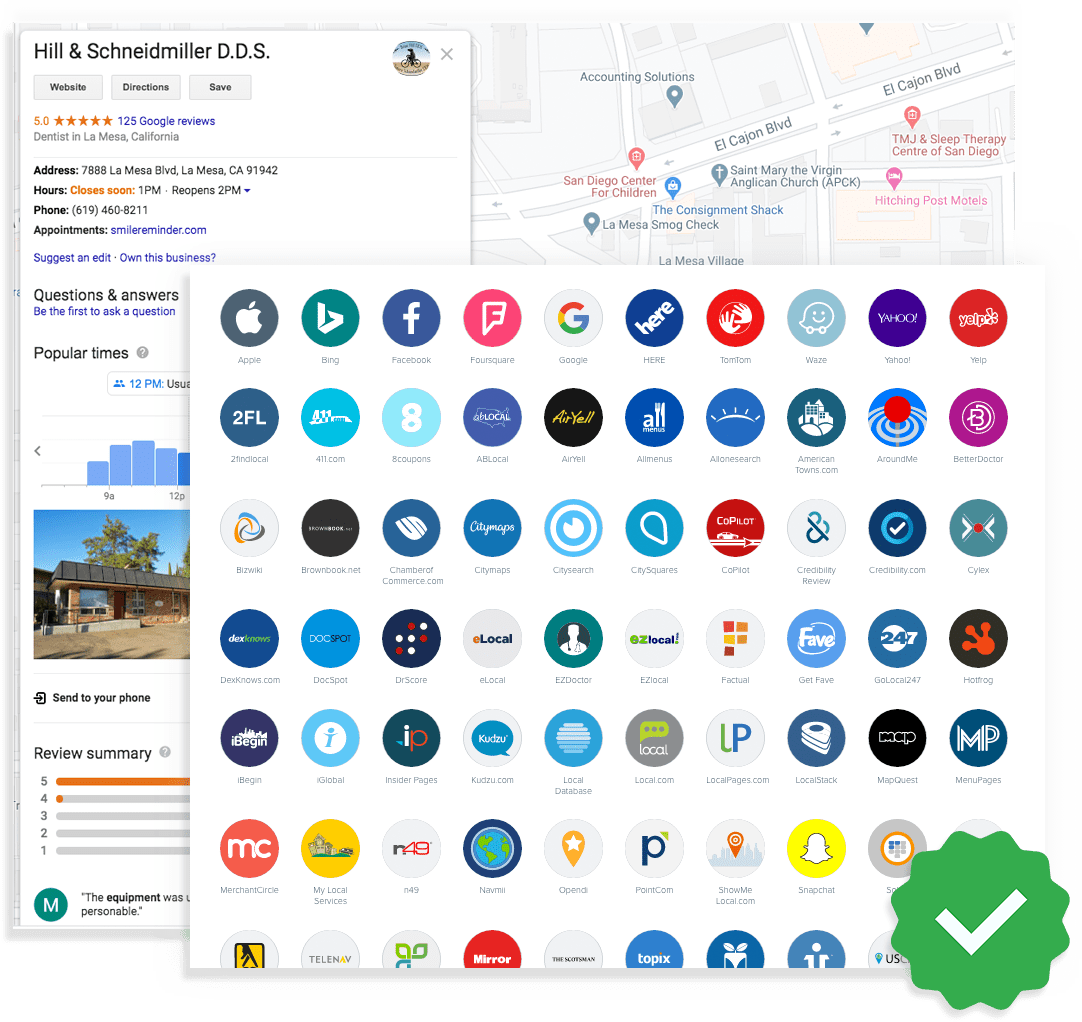 Directory Creation & Cleanup
The goal of Google Maps SEO is to increase new patient phone calls. Your team will ensure that your practice is listed on every single site that potential patients use to search for dentists.
Don't miss out on new patients simply because your practice isn't showing up!
The more links, the better the visibility. That's why your dental SEO service team prioritizes building both inbound and outbound links to your Google My Business account, your social pages, and your website.
Custom Website Copywriting
Consistent and tailored copywriting is highly favored by Google and stands as a pivotal element in search engine optimization. Our SEO team will craft and publish bespoke blog articles and service pages to your website monthly. This strategy ensures an enhanced ranking for your listing on Google Maps.
Testing & Reporting that Will Validate Your Investment
One of the many reasons Google Maps SEO has been so successful is because we continually review past progress and test new strategies.
Through testing, we improve the SEO service and provide you with reports of improvement. Reporting is simple and easy to understand. When you see that your rankings are improving, your website traffic is increasing, and you're receiving more new patient phone calls, it's easy to have confidence that you're being found by more patients online.
See Your Current Rankings!
WHAT OUR CLIENTS ARE SAYING ABOUT GOOGLE MAPS SEO
Our practice signed for My Social Practice's Google Maps SEO service and within the first three months, we doubled our new patient phone calls.

Donna Wolfe

VP Dental
We started getting calls from GP's that had never called us before to refer their patients over to us. Also, I just checked to see how we're ranking in the Google map and we're number #1 on the search map! I love this service.

Connie Billerman

HH Hancock Endodontics
I would highly recommend them to anyone looking for the greatest team to work with if needing web design and management, SEO Enhancement and social media support.

Leah Schwibner

Dental Partners of Vero Beach
My Social Practice did a Google optimization for us and we have had so many more responses from customers. We would highly recommend their services.

Henry Hancock

H. H. Hancock III, DDS
I'm getting so many new patients from my improved Google maps rankings that I'm having to hire a new hygienist.

Dr. Bana Ball

Shady Grove Pediatric Dentistry
Frequently Asked Questions
Check out our other dental marketing services