Order Now!

 "Holiday Charity Drive" Campaign In A Box
Call (877) 316-7516 or read below for details!
SOLD OUT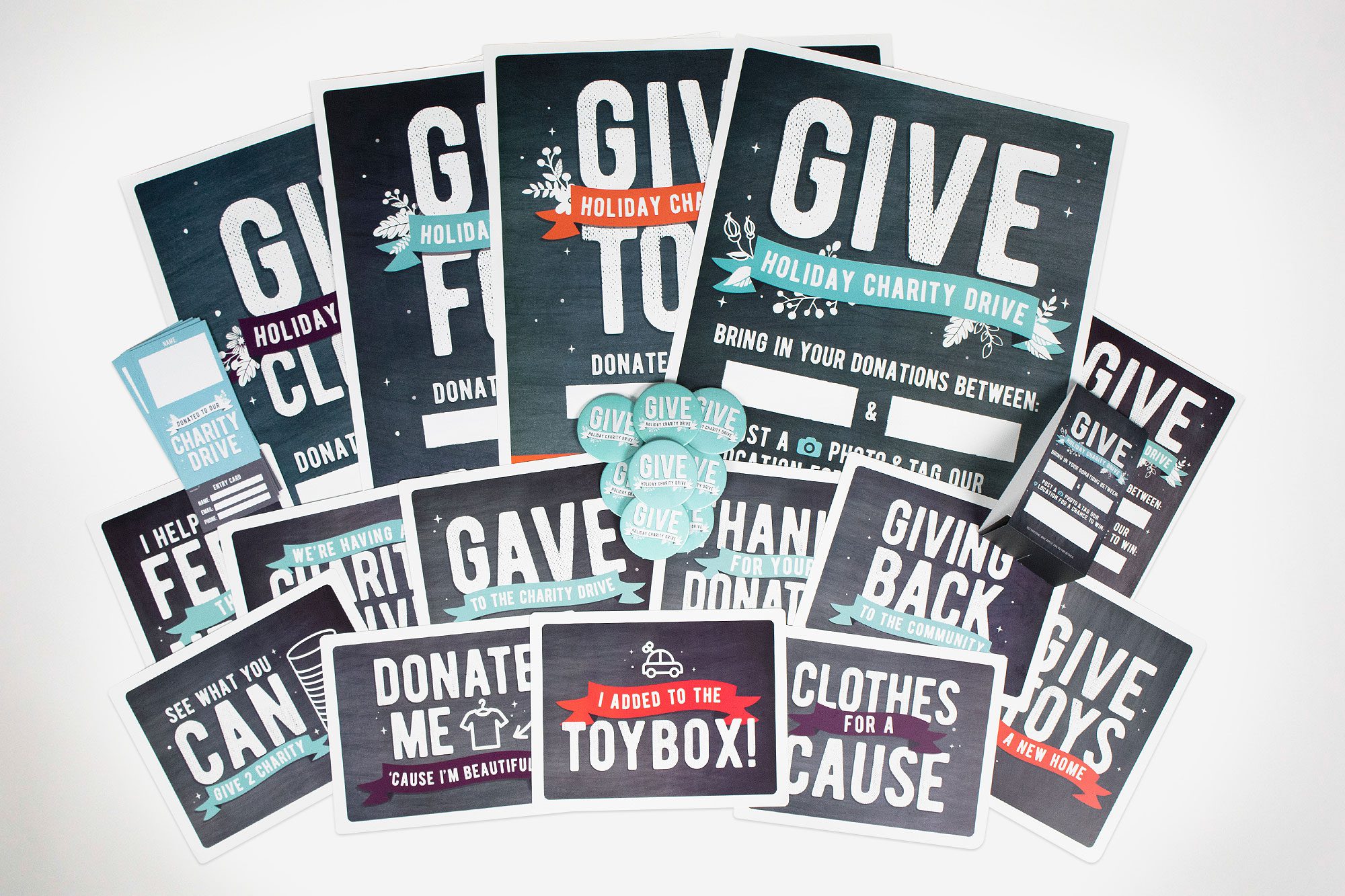 We'll ship you a box that includes the following:
(2) GIVE Holiday Charity Drive 18×24 Posters
(1) GIVE FOOD 18×24 Poster
(1) GIVE CLOTHES 18×24 Poster
(1) GIVE TOYS 18×24 Poster
(2) GIVE Holiday Charity Drive 8.5×11 Standup Inserts
(5) Social Signs
(1) Campaign Instruction Sheet
(5) Table Tents
(100) Donation Cards
(6) Buttons
(1) Medium T-Shirt*
(1) Pad of HIPAA Forms
*Contact us to order more. Quantities are limited.
Effective Social Media Marketing Starts Inside Your Practice
Introducing the new "Holiday Charity Drive" campaign-in-a-box! This campaign is a great way to promote your practice on social media, and get involved with the charitable efforts in your community.
We're proud to present these campaign materials that will help make this a success. Order now and we'll ship the materials to your practice. If you would like a discount on this campaign and campaigns in the future, CLICK HERE to learn more about becoming a My Social Practice client.
Non-Client Pricing
$

$149

One-Time Fee / Includes Shipping
SOLD OUT
My Social Practice Client Pricing
$

Included

Pay Only Shipping & Handling
SOLD OUT
(Additional Shipping Fee For International Orders)
Various restrictions and regulations for marketing promotions vary from state to state. By accepting, downloading, or otherwise using these materials in any way, your practice acknowledges that you accept full responsibility for their use. My Social Practice is not responsible for any misuse of this campaign. If you have questions regarding any specific restrictions that may apply in your area, we recommend contacting your practice advisor or seeking legal counsel.