Grow Your Practice With Text Messaging
Regardless of the type of dental practice you run, one of the most challenging aspects of practice growth is how to generate leads. Consistently finding new patients to keep your new patient funnel filled is not an easy task. To develop your new patient lead funnel, you must first understand the most effective digital marketing strategies, including dental text messaging. No one in your practice has time to waste on ineffective dental marketing tasks.
Of all the digital dental marketing efforts that help generate new patients, where should you begin? Should you be trying to rank higher in the search engines through dental SEO? Should you invest time in creating new content and posting to your dental social media accounts? What about hiring a new website developer to build you a new dental website, and how much time is to be spent on dental reputation management? These dental marketing efforts are essential and will help fill your new patient funnel.
One area that most dentists forget about is the benefits of using text messaging. After implementing your marketing campaign and increasing your new patient leads, you should ask yourself how to convert that potential patient into a scheduled patient.
Don't overlook the countless advantages of utilizing text messaging.
Texting is one of the best ways to help convert and move a potential patient along the path to scheduling. Text messaging open rates are close to 98% making it the optimal way to contact a lead. "No way! Email is better!" O contraire mon frere. Email open rates in the dental industry are way below open rates for texting, way down between 20%-30%. Because texting has such a high open rate, it should be a vital part of your conversion strategy.
In this article, we'll discuss 7 ways to grow your dental practice using texting.
Convert Your Practice Phone To A Textable Number
Over 50% of your website visitors are searching on their mobile phones. Making your practice phone number textable allows them to communicate with you by simply touching your number on their device. Textable phone numbers allow your patients to call or text.
Most dental practice team members would prefer to have patients call the office. Still, you always want to make communication easier, not more difficult. If your potential patients want to text your office rather than call, you'd better give them that option. And by offering them a communication option that they prefer, they're more likely to remember you.
If you're not familiar with converting your practice phone number to a text-able number, please take advantage of our Dental Webchat & Texting service. It's a super simple way to convert your number to a textable number.
Add A Webchat/Texting Widget to Your Website
In a recent survey, 41% of consumers reported that they prefer Live-chat and Webchat to any other support channel. Really? Yeah, really! Studies have shown that 82% of consumers are satisfied with Webchat. With this type of adoption for Webchat, you'd think that most dental practices would have added it to their site. But that is not the case. Studies have shown that less than 9% of businesses have Webchat on their website.
Suppose a patient has a question about your dental services. That patient will likely go to your website and open up your webchat widget to quickly ask their question. If your website doesn't have Webchat, some potential patients will go to a competitor who does use Webchat. 
Before you add Web chat to your website, you should be aware of one issue. If you add Web chat to your website, you'll start getting lots of chats. 60% of consumers expect an immediate response with Web chat. If you don't manage those chats in real-time and efficiently, you'll be ruining your online reputation. So, make sure that you have a team member assigned to respond to chats as they come in.
Secondly, you'll want to ensure that your Webchat widget can convert the conversation to a texting platform. If the patient needs to leave their desktop computer, you'll want to keep the conversation going and not lose the prospect. There is a relatively high percentage of Webchats lost because consumers have to log off a desktop.
The easy way to solve the problem and not lose the potential scheduled patient is to have a Web chat widget that switches to a text conversation.
Improve Reputation Management with Texting
The best way to improve your online dental reputation is with more reviews on Google and Facebook. And, the only way to effectively acquire more reviews is to ask for them.
The biggest problem for patients to review your office isn't that they don't want to; it's that most don't know-how. You can use texting to solve this reputation problem. A text can be sent from an employee to the patient with a link that goes directly to the account online where you'd like to receive your review. That could be Google or Facebook, or any other directory that accepts reviews.
With all of your team members' tasks, asking for a Google or Facebook review is sometimes tricky. There is an even more straightforward way to get reviews, automation.
Most patient management systems can connect to texting platforms. When your patient shows up for their appointment, a text can be sent automatically asking for a review.
So, there are a couple of ways that texting can help build your online dental reputation. If you have questions about how this process works, please feel free to look at our dental reputation management page.
Improve Patient Sentient With Texting
Before selecting a dentist, most patients conduct online research. Patients who make a dental visit are more likely to conduct at least three times the number of searches as those who do not book an appointment.
In addition to a patient doing more research nowadays, they prefer to have a texting option, rather than being forced to call to answer their question. 50% of consumers prefer to use real-time chat rather than other forms of communication. And 97% of consumers are satisfied with their web chat experience.
Texting allows your practice to be contacted in the way that your patients want to connect. Allowing answers to quick questions without clogging up your phone line can save dozens of hours per month in team members' time.
Texting is a way to connect with your patients to make them feel most comfortable, which improves sentience and the overall patient experience with your dental practice.
Make and Confirm Appointments Through Texting
Every dental practice should use landline text messaging to fit their scheduling needs. For practices that need to schedule, text messaging can improve communication and scheduling speed. Patients can quickly book an appointment by sending a text message to your landline number.
A few of the benefits reported by dentists that use texting to schedule appointments are:
The team spends less time on the phone.
Less time on the telephone = less labor costs.
Texting avoids disruptions.
Cancellations are made, rather than forgotten
No more no shows
Know who isn't coming ahead of time
There are several services in the dental industry that offer appointment scheduling through text, and most of them are fantastic. Leveraging texting with making and confirming appointments will save time and also keep your schedule full.
Improve Patient Relationships with Texting
Patients won't remember what you did for them, but they will remember how you made them feel.
Focus on strengthening your patient relationships; this is one of the best ways to ensure repeat business and customer loyalty. Fortunately, you can use Webchat and texting to help strengthen those relationships and stay in contact.
Email and SMS reminders help create consistency and reliable customer service to your clients while requiring little manual work from you!
The Bottom Line
Text messaging for dentists is crucial for patients and patient retention. It helps patients receive and respond to messages from the dentists quickly. It also helps maintain regular contact and allows essential info to be disseminated at once while keeping costs at a minimum.
Find New Patients With Help From Dental Social Media Experts?
About the Author: Natalie Marinos is an expert dental marketer and a key member of the dental marketing team at My Social Practice. My Social Practice is a dental marketing company located in Salt Lake City, Utah. Natalie is passionate about helping dental practices grow. If you'd like to book one of the members of My Social Practice's speaking team, you can do that HERE. Interested in learning more about the benefits of dental SEO, dental websites, and dental social media, you can learn more here.
Read our Google My Business reviews.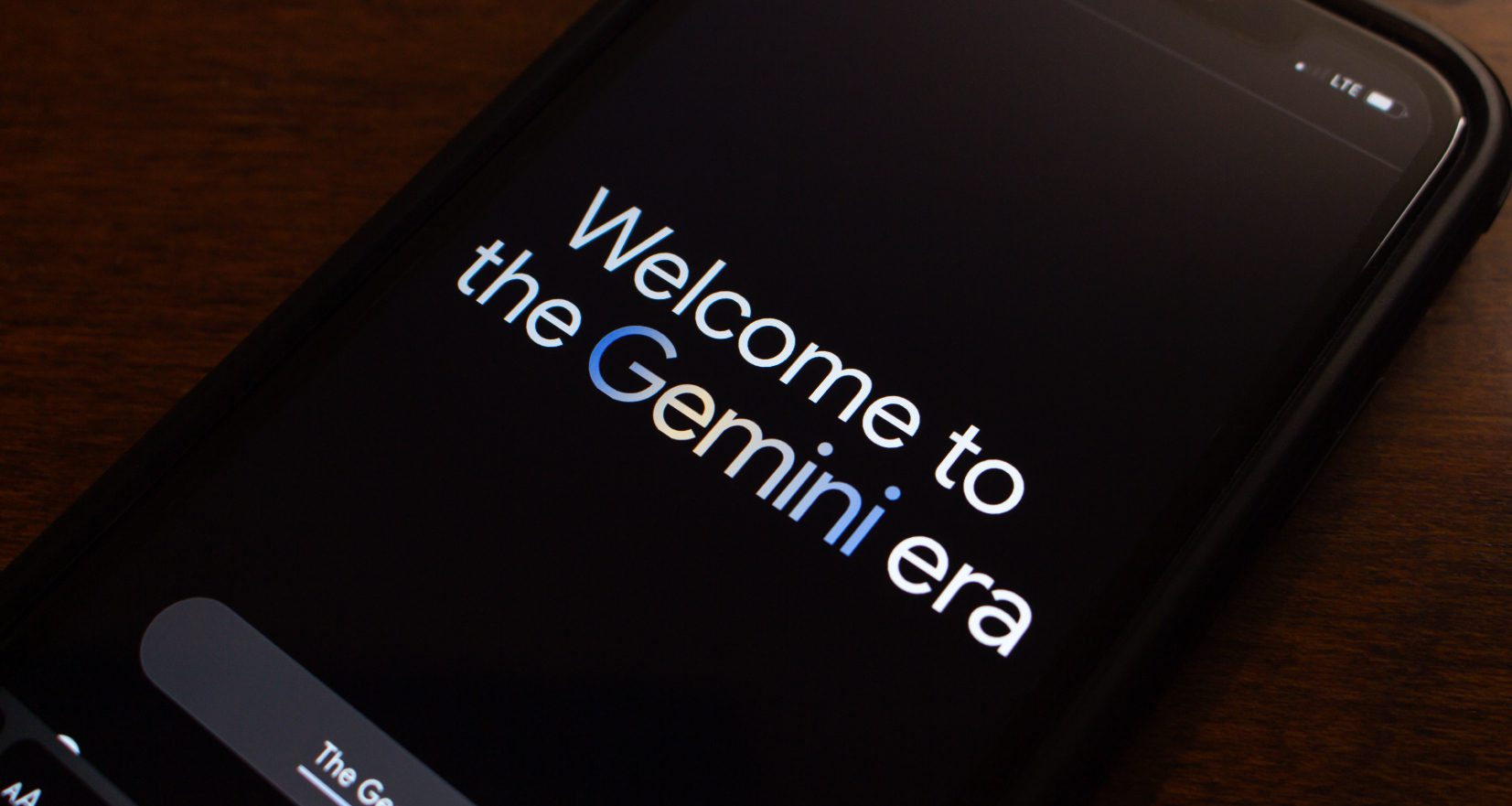 Why are we Even Talking About an AI Dental Marketing Tool? Here is a very real realistic scenario... In the near future a new patient is going to call a…
Chat Your Way to Success: Navigating Dental Practice Website Chat Solutions Live chats are beating out phones, social media, and email as people's preferred way to communicate with a business.…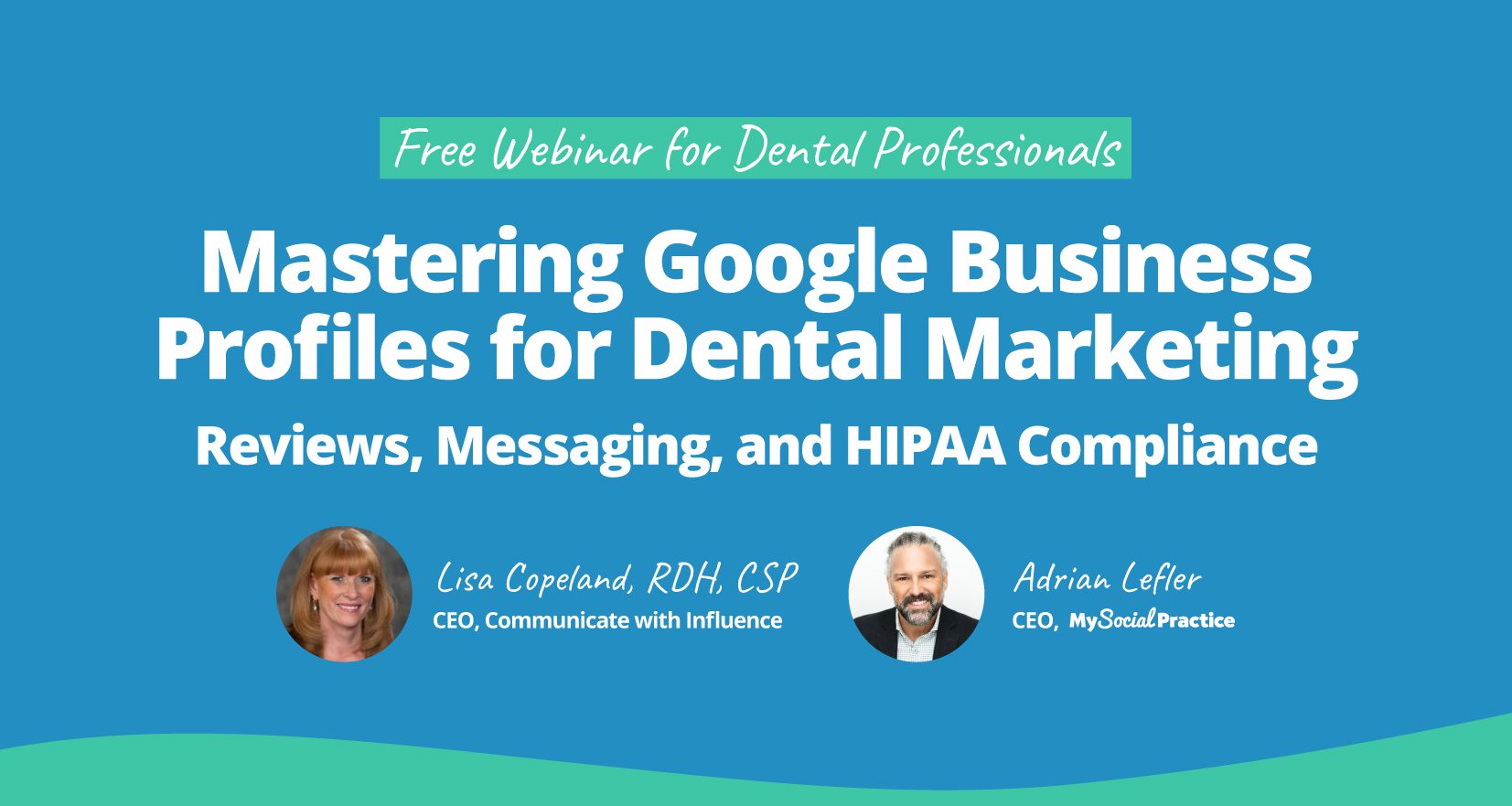 Mastering Google Business Profiles Embark on a journey through dental marketing essentials with our detailed webinar, centered on effectively utilizing Google Business Profiles. Guided by the expertise of Lisa Copeland…