Sign Up For The 2023 Smiles For Life Campaign
Call (800) 276-9658 or watch the video below for more details!
Sign Up Now!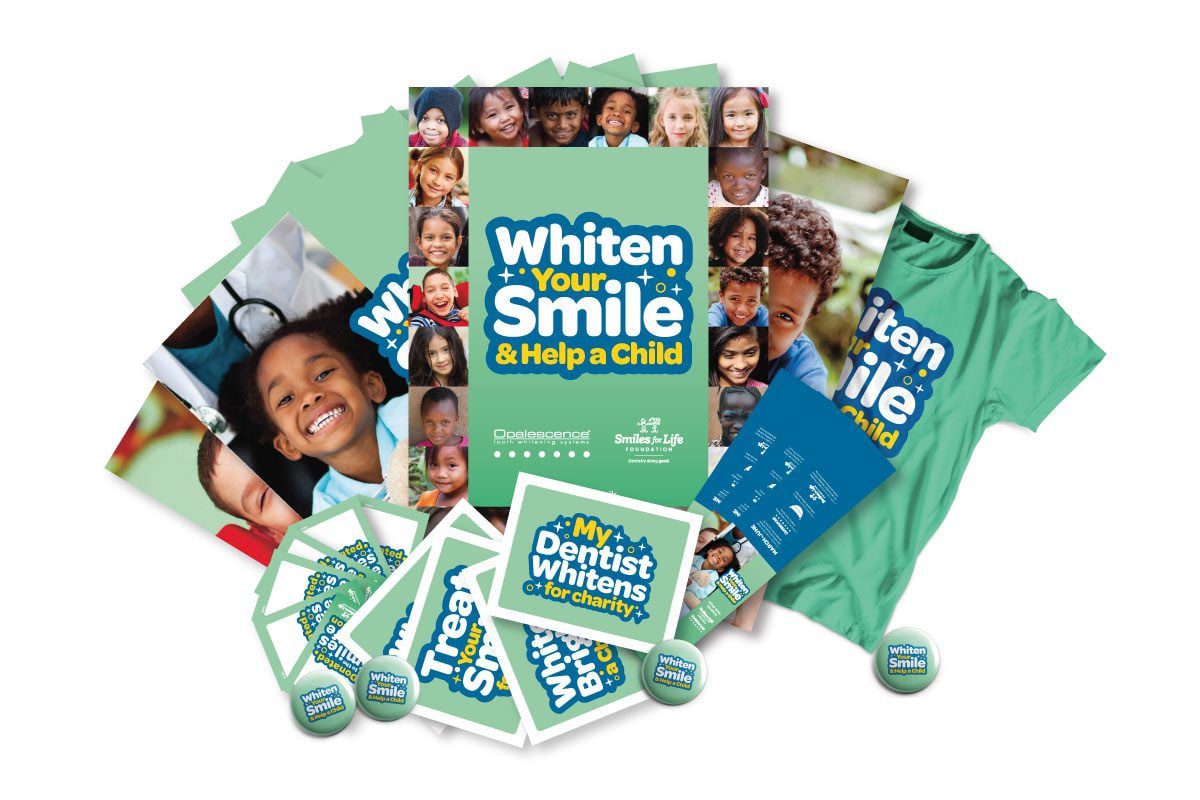 Upon signing up for this campaign The Crown Council will ship you the following:
Posters
Social Signs
Campaign Instructions
Table Tents
Donation Cards
Buttons
T-Shirt
Opalescence Whitening Materials
and more!
March thru June, the Smiles For Life campaign is the perfect opportunity for YOUR practice to create a "story that spreads" AND help children in your own community and around the world!
For many years now, My Social Practice has been supporting the Smiles For Life Foundation by designing printed materials and digital marketing strategies for hundreds of dental practices across the U.S. and Canada. The campaign period is the perfect opportunity to do good in the world, to create incredible unity among your team members and patients, and to boost top-of-mind awareness for your practice through social media. The campaign is sponsored by the Smiles For Life Foundation, which is the charity arm of the Crown Council—an alliance of leading-edge dental teams.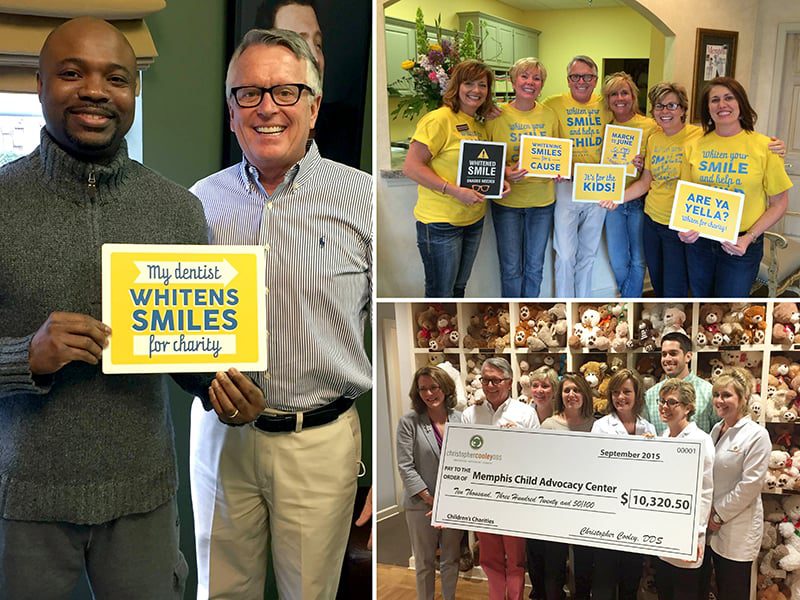 We've helped these practices raise over $48 million for charities. Here's how it works:
1. March thru June, our awesome partner, Ultradent, donates ALL the whitening materials.
2. Your practice donates the time.
3. People's smiles are professionally whitened.
4. 100% of the patient's contribution goes directly to the Smiles For Life Foundation to help kids in need both in your own community AND around the world.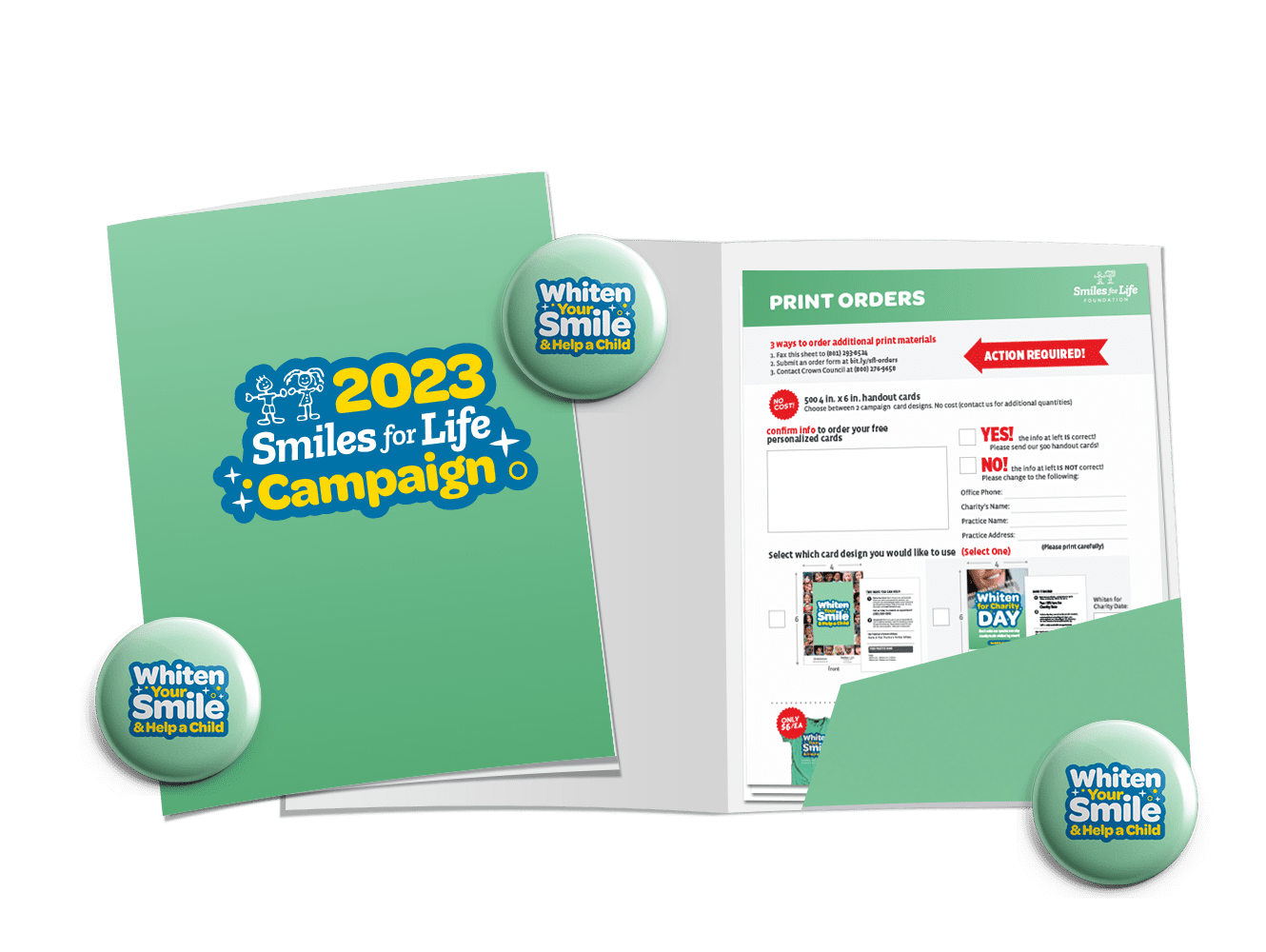 Awesome Support Materials Help You Help Others
This year, the new support materials we've created are better than ever—and they're shipped directly to participating practices. After registration, all you need to do is open the box and get started!
Sign Up Now!
Host A "Whiten For Charity Day"!
In addition to (or instead of) the 4-month campaign, some practices have decided to dedicate one day exclusively to whitening for charity. Because of their success, this year, we have rolled out the idea to ALL participating practices and are calling it "Whiten for Charity Day"!
Sign up for the campaign and we will provide you with all the materials to create some hype and excitement around one full-day or half-day dedicated to helping children in need! It can be any day of the year that you choose!
Four Reasons Your Practice Should Do This!
REASON 1: WIN/WIN/WIN
Children around the world win through the Smile For Life Foundation's donations. Your local community wins if you choose a local charity partner to receive half of the donations. Your practice wins by having a turn-key charity program that's easy to execute and promote.
REASON 2: WORD OF MOUTH & TOP OF MIND AWARENESS
Smiles For Life is a great way to increase top-of-mind awareness for your practice. Harness social media's power!
REASON 3: NEW PATIENTS
This is a remarkable opportunity for you to have prospective new patients visit your dental practice. When a prospective new patient walks through YOUR door for whitening, you and your team have an opportunity to show them what an awesome practice you are.
REASON 4: PROMOTE A GIVING PRACTICE CULTURE
Effective social media serves "higher purposes" in addition to putting derrières in chairs. Smiles For Life fosters a mindset about doing business. Social media reinforces through text and visuals that what you're doing matters. They are outward manifestations of an inward, giving culture that not only strengthens patient relationships and increases business, but also positively impacts team dynamics.
Get Started With Only a $299 Donation To Smiles for Life!
STEP #1:
Click the "Sign Up Now!" button to fill out the short form that lets the Crown Council know that your practice would like to participate. The cost of the program is $299 donation to Smiles for Life. Then on June 1, 2023 you will be added to the Crown Council membership at $98 per month (cancel anytime). By joining you will be automatically enrolled for the 2023 Smiles for Life Whitening campaign and will have shipped to you immediately all of the marketing and training materials necessary to begin. The Crown Council (not My Social Practice) will ship you the materials kit.
STEP #2:
Decide (right away) if you want to designate a local charity partner. You have that option. Is there a Boy's & Girl's Club in your town? A children's hospital, etc.? If you DO designate a local charity partner, the Crown Council will send 50% of every dollar back to you in the form of a check from Smiles for Life that you can personally deliver to your local designated charity at the end of the campaign (which makes a great photo opportunity)! If you DON'T want to designate a local charity partner, that's fine too. All of the proceeds will simply benefit children's charities in other parts of the world through the Smiles For Life Foundation.
Sign Up Now!
Prospective new patients who initially come to your practice for whitening will be able to find your practice using the search function on the SmilesForLife.org website.