It's just how it is. Facebook and Instagram are pay-to-play platforms. However, when you've got great content and know the few basics about boosting posts, you'll find that boosting adds incredible value for your dental marketing dollar. Instagram and Facebook boosting for dentists sound more complicated than it is. With these 5 tips, you can get started right now.
If you've been tracking the reach of your practice's Facebook and Instagram posts over the last few years, you've may have noticed a drop in how many people are seeing them. Don't worry, you're doing anything wrong. It's a result of Facebook, Instagram, and all other major social media platforms, using algorithms to sort content and show users what it thinks is most relevant to them.
What does this mean for your dental practice? As social media feeds become more crowded with content, it will be more difficult to reach your audience — even fans who follow your page. Small, strategic investments in boosting posts will dramatically increase your posts' reach, helping you maintain top-of-mind awareness with fans and expand your audience to those most likely to become new patients.
Here are the answers to the most common questions we get from dentists about Facebook and Instagram boosting:
1. I didn't have to boost posts when I first started. Why now?
There's simply too much content on Facebook and Instagram. As users continue to friend more people and follow more brands, the likelihood of them seeing your practice's posts declines. Not only that, because of Instagram and Facebook's content algorithm, your posts aren't guaranteed to even appear on fans' news feeds. A 2021 study explains the four parts the algorithm is made up of.
2. How effective is Facebook boosting for dentists?
It depends on several factors — your budget, the shareability of the content, fan interaction — but when done right, a boost turns a good post into a powerful tool to build relationships and attract new patients. Many of our dental clients use $5 or $10 at a time to boost a post. Even with this small amount they have reached up to 14X the audience they were reaching before.
3. Is boosting expensive?
It doesn't have to be! You'll need to decide what your marketing budget allows. We recommend you start by spending $5 promoting posts a couple of times each week. Increase your budget if your post is doing well! If you aren't seeing results right away, don't give up. Boost a giveaway post to add extra incentive to engage with you. On the other end of the budget spectrum, we had a My Social Practice client spend $5,000 in one month boosting posts that promoted an Invisalign campaign they were running. Facebook boosting resulted in nearly 100 in-practice consultations that produced over $250,000. Our excellent Dental Marketing Managers at My Social Practice are trained and ready to take boosting off of your plate.
4. Do I need to boost everything I post?
No. Certain types of posts are more suitable for boosting than others. Boost posts that invite interaction and showcase your practice culture. These might be things like team photos, "Like Challenges," contests and giveaways, or charity campaigns. Videos from your practice are also ideal for boosting as video generates 1200% more shares than both images and text
5. Who does boosting allow to me to reach?
You can choose the audience for your boosted posts. As part of the Facebook boosting for dentists process, you can target people who like your page and their friends, or target audiences by location, interests, age, and gender. This is a great way to spark conversations between your patients and their friends and family that would trust a recommendation of your practice.

The Best Value for Your Marketing Dollar
Even if your Facebook page is starting with just a few Likes, boosting is one of the best tools available to grow your practice's social media presence and reach the people most likely to become new patients. When paired with great content, boosting can connect you with more people in more meaningful ways for a fraction of the cost of traditional advertising.
______________________________________________________________________________
About the Author: Natalie Marinos is an expert dental marketer and a key member of the dental marketing team at My Social Practice. My Social Practice is a dental marketing company located in Salt Lake City, Utah. Natalie is passionate about helping dental practices grow. If you'd like to book one of the members of My Social Practice's speaking team, you can do that HERE. Interested in learning more about the benefits of SEO for dental practices or our dental websites service, you can learn more here. Also please read our Google My Business reviews.
______________________________________________________________________________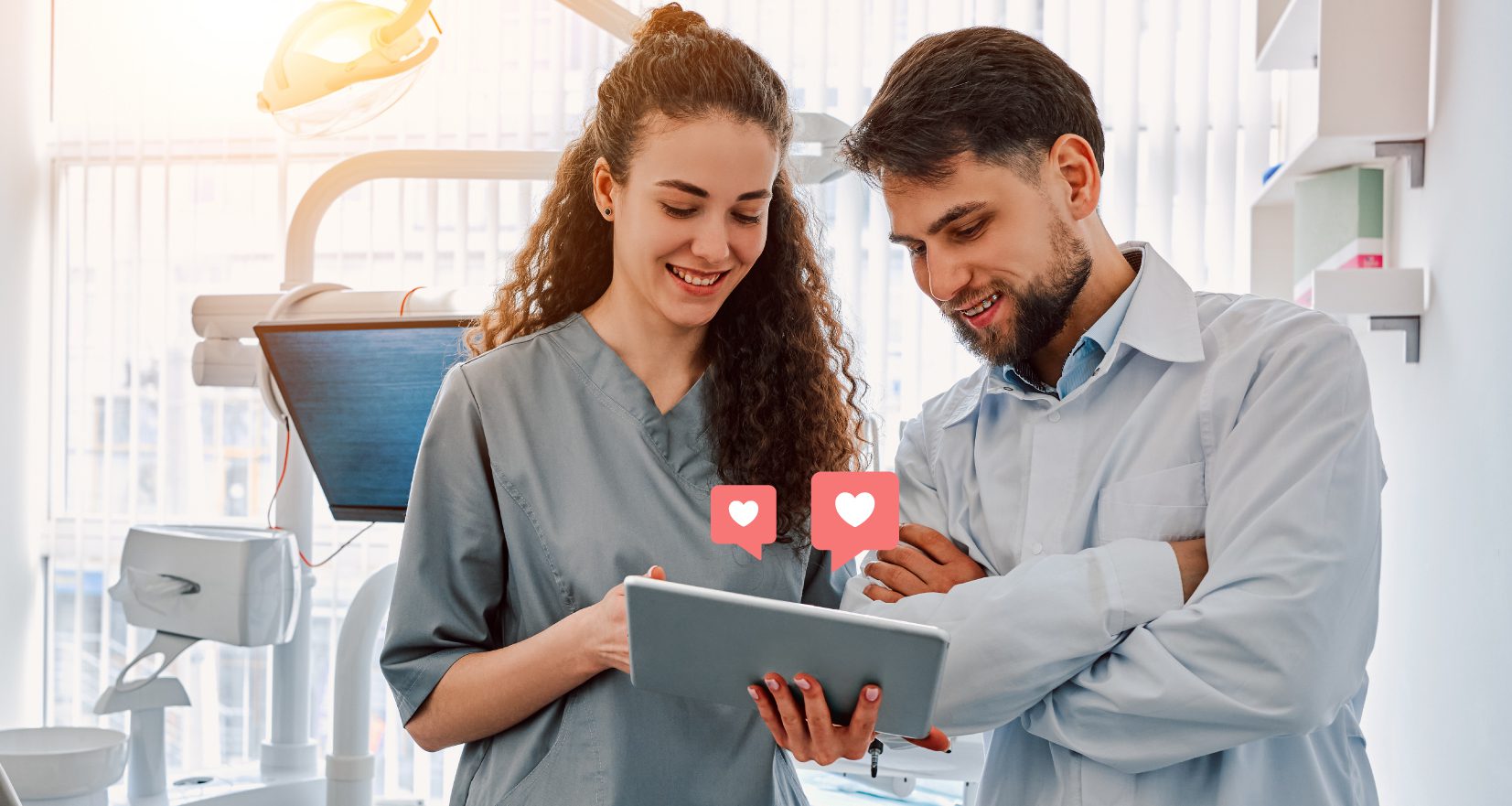 Unlocking Social Media Success for Dental Practices: Why Consistency is Key For a lot of dental practices, social media may be a (surprisingly) effective tool you've been neglecting in your…
A Crucial Social Media Tip: Link Your Practice Social Profiles to Your Google Map Listing This year, Google announced a new feature that will be a game-changer for dental marketing:…
9 Reasons To Use The Dental Publisher for DSO Social Media Marketing Social media is one of the most valuable tools for a dental marketing company. Creating campaigns on Instagram,…