Dental Hiring Help! The Dental Industry's Hiring Problem and How To Attract Stellar Employees
Here at My Social Practice, we love working with dental practices, and every day we have the opportunity to speak with hundreds of wonderful dentists and office staff. 
These conversations provide us with a unique opportunity to find out what dentists are struggling with regarding practice growth.
In 2021 we've heard the same mantra from dentists and office managers all over the country, "I can't find employees." 
A recent article regarding dental recruiting during 2020 and 2021 shows that dentists hiring needs for hygienists and dental assistants have gone up by about 7% in the last ten months.
The comments that I've heard are, Gen X'ers are lazy. Millennials are more interested in experiences than getting ahead. Most people won't go back to work because of the stimulus checks.
Really? Is that what's happening?
The Current Economic Situation for U.S. Companies Post COVID
The pandemic has caused radical shifts in how companies hire, structure benefits, manage employees, and company workflows. Before the pandemic, only 6% of companies had employees working from home. Today that number has jumped up to around 33%.
Here are some current stats that will help paint the picture of this employment transition toward remote work.
72% of people surveyed prefer a mix of remote work and office work.

Slack

22% of the American workforce will be working remotely by 2025.

ApolloTechnical

77% of respondents agree that after COVID-19 having the option of working from home would make them happier.

OwlLabs

1 in 2 people won't return to jobs that don't offer remote work!

OwlLabs

50% of people would move if they could WFH (Work From Home).

OwlLabs

23% of full-time employees are willing to take a pay cut over 10% to WFH.

OwlLabs

In March 2020, 27% of employees surveyed were primarily working from home; that number jumped to 44%. 
72% of workers prefer a hybrid work model.

Slack

Only 12% of employees prefer to work in the office all the time.

Slack

North American employers expected 19% of their workforce to be fully remote, up from a baseline of 7% pre-COVID.

Actions to Restore Stability 

39% of employees said they would quit if their employers weren't flexible about WFH.

Bloomberg
I don't have to explain this recent article by Bloomberg titled; Employees Are Quitting Instead of Giving Up Working From Home.
PwC recently posted results of the U.S. remote work survey. When 133 executives were asked, "How successful would you say the shift to remote work has been?"
My Social Practice is a perfect example of this WFH shift. For years we discussed remote work but didn't pull the trigger because we were concerned about decreased productivity. 
When COVID forced our hand, we got rid of our lease and sent everyone home to work remotely. It took about one week to see that it was a good move.
Employees felt like they received an immediate raise because they weren't spending hours a week driving, their gas expenditure went down, and food costs. All of these benefits, along with a feeling of more control and independence in their lives made this an obvious positive decision. 
Now our employees are spread across the country. When a great employee has to relocate, we don't have to let them go, and the entire country is our potential employment region. 
What Does the WFH Shift Mean For The Dental Industry?
What appears to be happening is that the dental staff who were laid off during the pandemic have had a moment to breathe; they're taking this time to think about their career and are asking themselves, "Is there better pay and work environment out there?" And "Do I want to go back into the dental industry?"
These questions are amplified by intense competition for workers as thousands of companies have shifted their employment policies allowing WFH.
Dental practices compete with employers inside and outside the dental industry who can pay more, offer better benefits, and allow relocation and WFH. 
To really drop the mic on this point, on the off-hand chance that the person reading this is looking to work with an incredible dental company that pays well, has excellent company culture, and loves their employees. Call us! (Yeah, I just did that!)
I came across this social media post that helps to explain what's going in the heads of dental assistants and practices looking to hire. I've blanked out the names because this is a conversation in a private Facebook group.
I have a friend, Shannon Pace Brinker, who runs The Academy of Chairside Assisting. Shannon has tens of thousands of dental assistants in her online training community. If anyone knows what's going on with dental assistant hiring, it would be her. 
So I reached out to her and asked, "Shannon, what is going on with hiring assistants and team members? Can you give some info on why dentists are having such a hard time hiring right now?"
She responded;
Adrian,
I think that from a dental assistant perspective, we love our patients, but black and white: we are not treated with respect, and if you want to see for yourself, watch the video I linked below: 
Also, Dental Assistants are paid $12-$22 per hour: Most seasoned assistants can make up to $25, but the most they'll ever make is $32 an hour. 
Seventeen of my dental assistant trainers make $18 an hour. Yesterday they all moved on to work for manufacturers: Invisalign, Itero, SDI, Ultradent, Candidpro, Phillips, Care Stream, Digidoc. A dental assistant's unique perspective on dental practice processes makes them a great candidate for a dental manufacturer salesperson. They're all making 45K to 100K now. Many have doubled their income.
The assistants who are in the field for more than ten years have likely found a home or are in good practice, but the younger assistants, making minimum wage:
The education is terrible- 500 plus pop-up schools for assistants in the U.S. alone!

No work ethic!

They're talked down too and treated unfairly by most dentists.

We're not paid what we're worth, but the dental practice can't run without us!
There is an honest answer, watch my Youtube video: I speak from experience!
Shannon
I Get It! People are Leaving Dentistry, What Now?
The reality is that workers now have more options. We're seeing companies all over the country increase their minimum wage to attract workers. A dental practice needs to recognize that the best workers won't come back to a dental office at pre-covid pay, work environment, and benefits. To compete for the best workers, most dental practices will be required to improve their company culture and benefits packages.
The good news is, this will increase the expectations of employment. Looking for opportunities to refine your case acceptance process, improve patient experience, and increase total patient billing should be part of the equation when hiring people who want more from their employer. Dental practices will hire better employees, pay them more, treat them with respect and expect the same in return.
How To Find Great Employees with Dental Social Media
For the past 12 years, we've provided dentists and their teams with social media content to help them promote themselves and find new patients on social media accounts. One of the hidden benefits, one that we should have discussed much more, is how effective social media for dentists is attracting the right kind of employees. 
Yes, social media will find new patients, and when correctly executed, will attract staff that will fit on your dental team. 
A dentist should understand that before they interview a potential employee, the employee has interviewed them. How is this possible? This graphic from SociallyRecruited, an A.I. employment ad company, says it all. 
Social media gives everyone, your patients, community, and potential employees the ability to find out about the culture of your practice in a matter of seconds. Suppose your social media posts, online reviews, and website do not deliver a culture of honesty, transparency, and caring, towards your staff. In that case, you'll probably not even get resumes submitted when looking for employees. 
You don't think that potential employees read your online reviews before considering working with your practice. Think again!
Workers looking for a new employment opportunity don't check out the Facebook page, Instagram account, and other social media channels of the practice. Wrong!
Do potential employees look at your website before submitting a resume or reaching out? Obviously!
I'm not trying to be snarky, but the reality is that dentistry is at a severe disadvantage when competing for workers, and they need to do everything in their power to attract suitable employment candidates. 
I Need A Dental Assistant Now; What Do I Do?
I remembered a conversation that I had three years ago with Dr. Eric Roman. He owned several successful dental practices in North Carolina, sold them, and moved West to raise his family. 
When he was in growth mode acquired practices, he constantly needed new employees. But he didn't spend much time running ads or hiring head-hunters to find them. He had a list of potential employment candidates who had reached out, saying, "I want to work for your practice; call me when you have a position open."
Dental Hiring Help: Stop Chasing Employees, Let Them Chase You 
Dr. Roman understood the power of social media as a recruiting tool rather than just a patient acquisition tool. His marketing manager posted fun, inspiring, engaging content and promoted a practice focused on goodwill and a healthy team environment. Several vital employees, front office staff, associate dentist, hygienists, and dental assistants asked for employment via social media messaging. They wanted to work in the dental industry for a company that they felt would value their efforts, and had great company culture.
In this short video Dr. Roman explains how hiring became simple:
Attracting the right employees is a simple equation; using social media to promote a practice culture attracts employees who want to work in that culture.
So if your social media posting looks like this, you have a problem.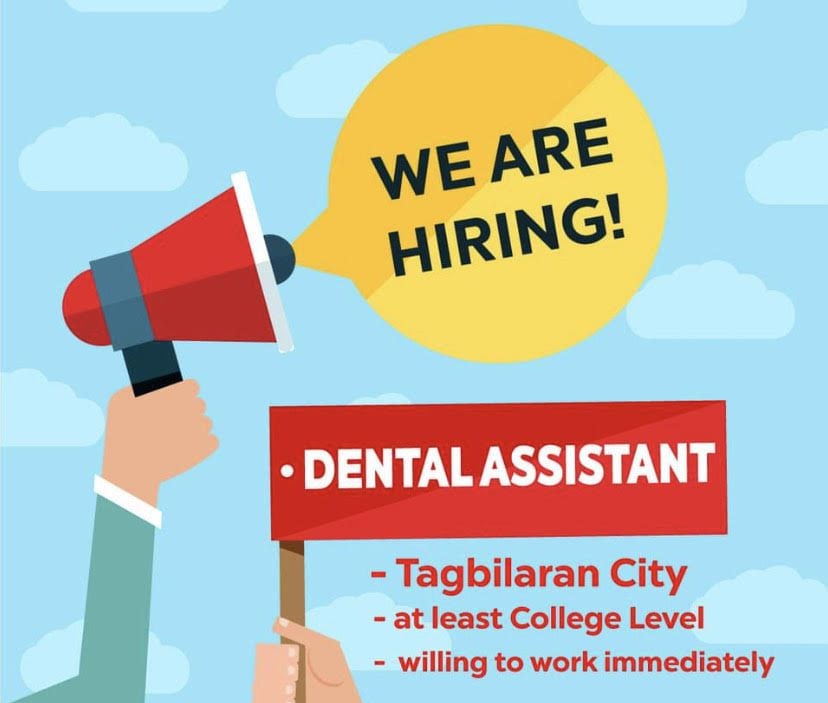 Here are some examples of how dental practices are using social media to find employees:
Some Great Tools For Attracting Dental Employees
Coming up with great post ideas isn't easy. If it was then we wouldn't be in business. The reality is that great ideas require time and creativity, and most dental practices definitely don't have the time. So, we want to help out with some free tools. 
We've created a dental employment social media kit to help you create great social media content that will attract the right employees.
Wrapping Up Hiring With Dental Social Media Posts
As always I have to plug our social media services. We have an absolutely fantastic staff of social media gurus that daily help practices find new patients and employees on Facebook and Instagram. 
If you need help and don't have the time to stay consistent, we have a social media marketing solution for dentists that can be tailored to your practice. 
We also help out with dental reputation management, SEO for dentists and dental website design. We would love to work with your practice. Give us a call sometime!
Find Dental Employees With Help From Dental Marketing Experts?
__________________________________________________________________
About the Author: Adrian Lefler is an expert dental marketer and a key member of the dental marketing team at My Social Practice. My Social Practice is a dental marketing company located in Salt Lake City, Utah. Adrian is passionate about helping dental practices grow. If you'd like to book one of the members of My Social Practice's speaking team, you can do that HERE. Interested in learning more about the benefits of SEO for dental practices or our dental websites service, you can learn more here. Also please read our Google My Business reviews.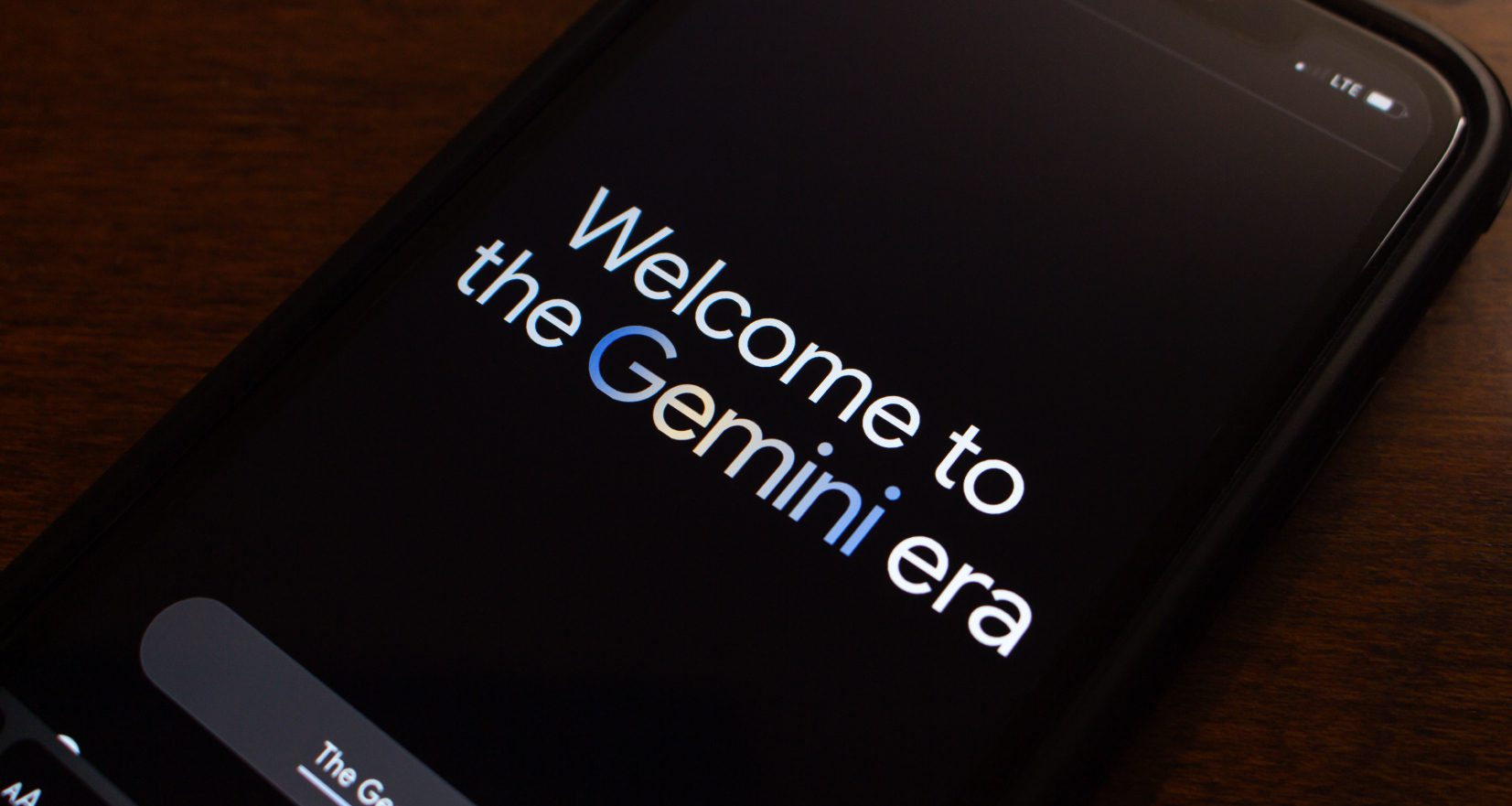 Why are we Even Talking About an AI Dental Marketing Tool? Here is a very real realistic scenario... In the near future a new patient is going to call a…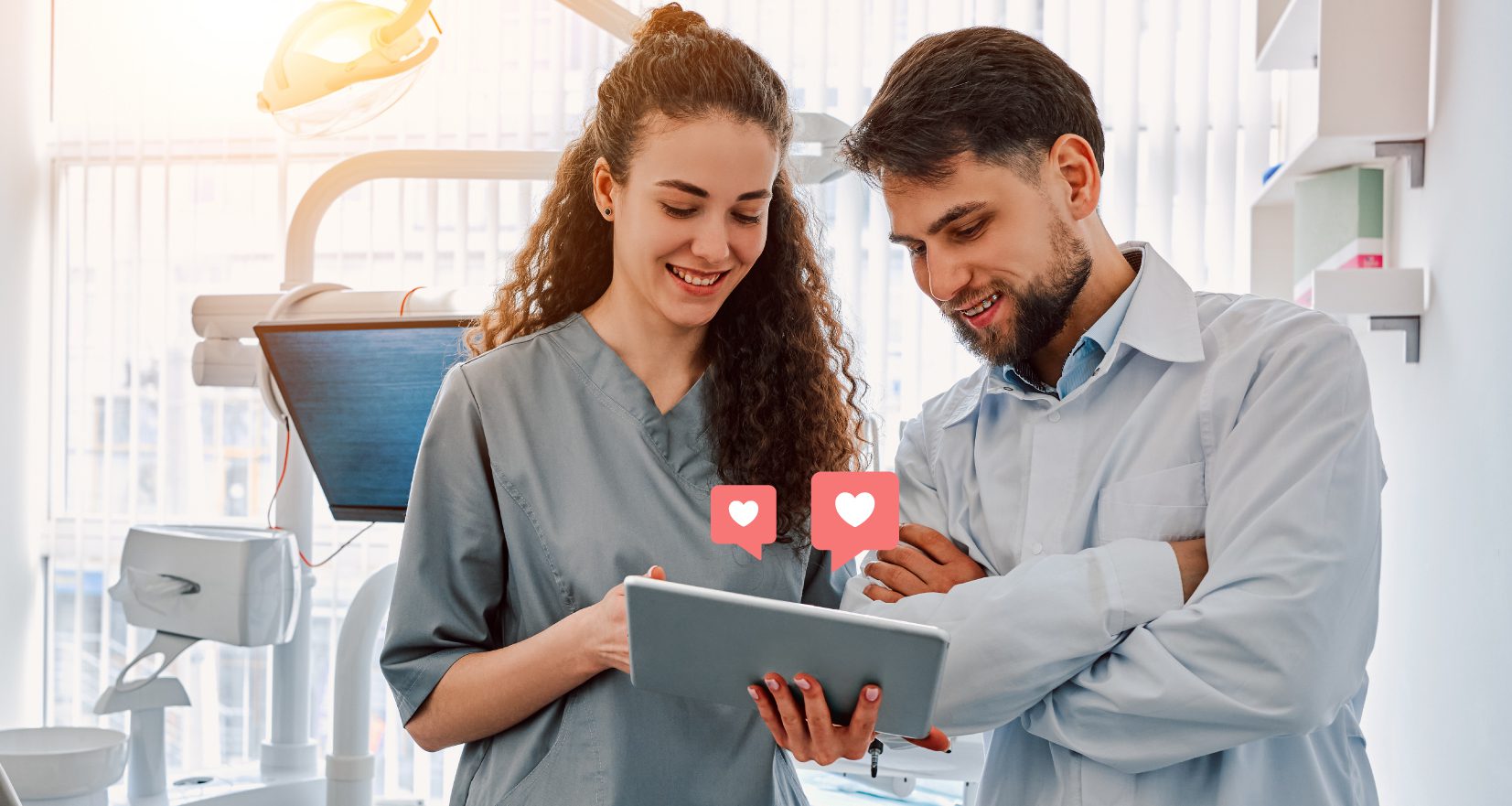 Unlocking Social Media Success for Dental Practices: Why Consistency is Key For a lot of dental practices, social media may be a (surprisingly) effective tool you've been neglecting in your…