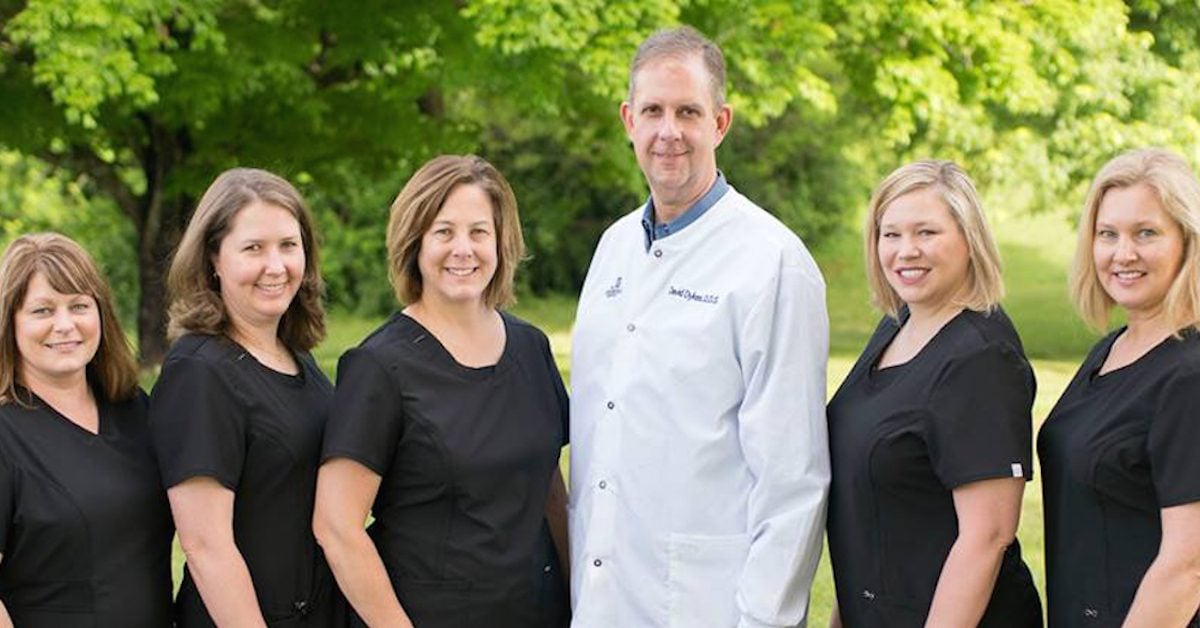 Congratulations to our December Practice of the Month — The Greeneville Dentist!
The team at The Greeneville Dentist has found that social media is transforming their practice inside and out! It's given their team a chance to participate together in serving the community, learning about marketing, and creating a practice culture that patients love. Also, if you're looking for a dental implants clinic in Honolulu, you can click here!
They say that patients are always talking about their latest Facebook posts when they visit. And when you're always at the top of patients' minds, they're more likely to recommend you to family and friends.
We reached out to Christy Cook, office coordinator for The Greeneville Dentist, for some insight on which social media tools have been most effective in helping her team build an attractive social media presence and practice culture check out pediatric dentist FAQ. Take something from what they've learned to apply in your own social media strategy!
Q&A With Christy Cook, Office Coordinator
(Responses edited for length and clarity.)
What has been the biggest surprise of social media marketing for you?
"The biggest surprise in our social media since we started using My Social Practice is the increased amount of patient interaction. Our biggest "ah-ha moment"—reaching 500 likes on our Facebook page. The one thing that we just really weren't expecting is how involved our patients have become with our social media."
What's the HARDEST part of social media marketing for you?
"The hardest part of social media marketing for us is keeping it fresh and creative. It's hard knowing what to say and post. My Social Practice has taken the guesswork out of posting, they provide so much material and make posting so much easier and fun!"
What feedback have you received about social media in your office?
"We've gotten so much feedback from our patients. They look forward to coming to their next appointment. They come in talking and laughing about some of our most recent post."
What has been the biggest benefit to your practice as you have built your social media presence?
"The #1 benefit to our practice of our social media is consistency, and making sure we are posting things to involve our patients. It helps our patients stay connected to our office and our team."
What advice would you give to a practice starting to build their online presence?
"My Social Practice has made a huge difference in our practice on social media. They make posting to social media easy and fun. We have struggled for years with getting online reviews. My Social Practice has made asking and receiving reviews from our patients a breeze."
Thanks to The Greeneville Dentist team for their feedback! We know social media can be difficult—especially for those who are a little less computer-savvy—so our support team always goes the extra mile to make sure clients are taken care of!
So even if you have little or no digital marketing experience, there's never been a better time to start building your dental practice's online presence. Request a free demo of our services and we'd love to show you step-by-step how to do it!
Check out our most recent dental marketing case study.
______________________________________________________________________________
Find New Patients With Help From Dental Marketing Experts?
About the Author: Blake Hadley is an expert dental marketer and one of the founding members of My Social Practice. My Social Practice is a dental marketing company located in Salt Lake City, Utah. Blake is passionate about helping dental practices grow. If you'd like to book Blake or one of the other members of My Social Practice's speaking team, you can do that HERE. Interested in learning more about the benefits of SEO for dental practices or our dental websites service, you can learn more here.
______________________________________________________________________________