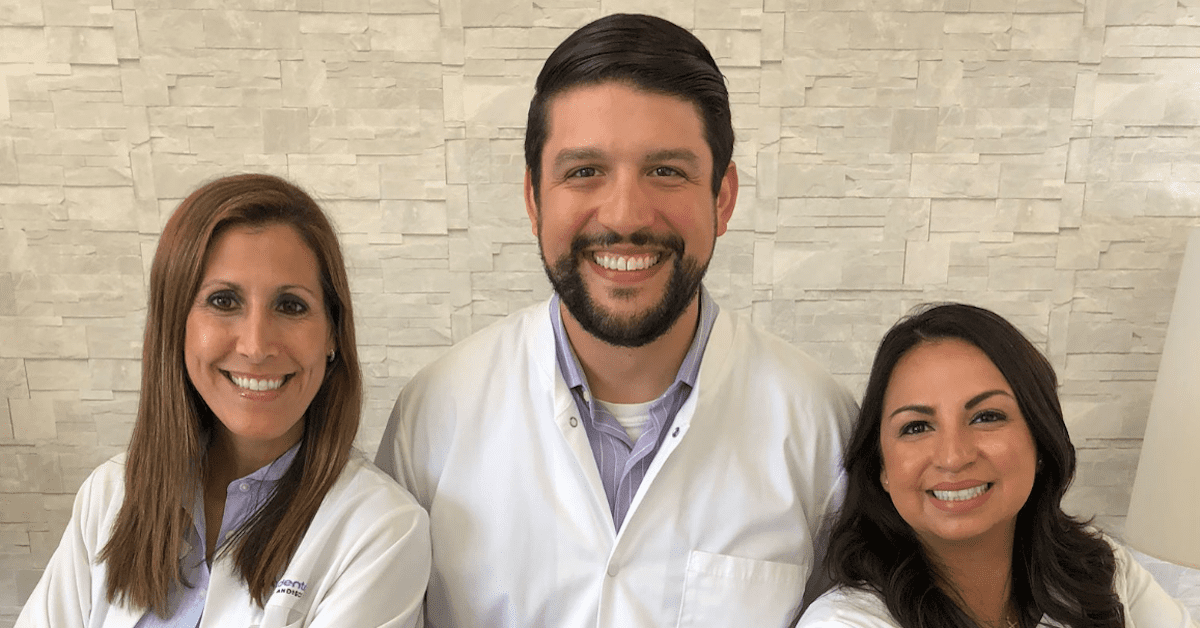 Congratulations to our January Practice of the Month — s.m.i.l.e Dental!
Looking for inspiration on how to get your team members and patients more involved in social media? Look no further than s.m.i.l.e Dental!
They use Social Signs, props and giveaways to create a fun practice environment that gets people involved and sharing. And when patients post, their friends and family see the great experience they had, introducing more new people to the practice!
But the most important thing they do to get patients to participate is this: they just ask! You may not fully believe it yet, but patients who love your practice want to help your business thrive! Two of the best ways they can do that are:
Snapping a photo at your practice and sharing it to their own social media accounts
Writing a review on Google, Facebook or Healthgrades
Because over 80 percent of adults are on Facebook, you should never assume someone doesn't want to participate because they don't seem like "the social media type." You might be surprised by the patients who turn out to be your practice's best advocates. But in order for them to spread the word, you have to present them with the opportunity to do so!
We reached out to Dana Stavole, practice manager, for some insight on which social media tools have been most effective in helping them build relationships and attract new patients. Take something to apply in your own practice!
Q&A With Practice Manager Dana Stavole
(Responses edited for length and clarity.)
What has been the biggest surprise of social media marketing for you?
"I think the biggest surprise has been the fact that people love seeing what is happening in our office. The more we share about what we do and the silly things we post really engage our patients and helps to bring new ones to us."
Which social media tools have you seen the most success with?
"For us, the best decision we made was signing on with My Social Practice. You have allowed us to be consistent in our posts, keeping the engagement up with all of the content that is provided."
What are the biggest benefits you've seen for your practice and patients?
"The biggest benefit so far, I think, for our patients is just getting to know who we are. Making people laugh and feel included in what we are doing here makes them more comfortable coming in to see us for their appointments. We are a very new location and the additional exposure from social media marketing helps a lot."
What sort of feedback have you gotten from patients about your social media activity?
"We have had GREAT feedback from our patients. They have told us on many different occasions that they can't wait to check our page to see what crazy things we are doing and that we make them laugh. Also, we are asked on a regular basis who is doing our social media because it is amazing."
Thanks for your comments, Dana!
Posting regularly helps your dental practice build relationships, and our easy-to-use Publisher makes it simple! My Social Practice clients have access to the world's largest library of dental-related social media content and post ideas, with images and pre-written captions you can customize to fit your audience. Plus, you can schedule posts in advance to go out to your accounts when you choose! Get a free demo of the Publisher today!
Check out our most recent dental marketing case study.
______________________________________________________________________________
Find New Patients With Help From Dental Marketing Experts?
About the Author: Blake Hadley is an expert dental marketer and one of the founding members of My Social Practice. My Social Practice is a dental marketing company located in Salt Lake City, Utah. Blake is passionate about helping dental practices grow. If you'd like to book Blake or one of the other members of My Social Practice's speaking team, you can do that HERE. Interested in learning more about the benefits of SEO for dental practices or our dental websites service, you can learn more here.
______________________________________________________________________________