How To Advertise On TikTok
Did you know 78% of small businesses that use TikTok as part of their marketing strategy see a positive return on investment? The power of this social media app is huge, and when used in a combination of organic and paid content, dental TikTok marketing can bring your practice to new heights. 
The types of ad formats available on TikTok change frequently, which is something you'll learn as you begin to dive into TikTok for Business. Currently, there are several ways to advertise on TikTok—some more relevant to dental marketing than others—and endless possibilities for showcasing your creativity.
Ready to learn how to advertise on TikTok? Let's get started.
TikTok Advertising For Dental Practices
If you're new to TikTok for dental practice marketing, you'll want to start with the basics. Small business ventures typically have a much smaller spending budget than enterprise-level businesses, which is why these first two formats are perfect for dental practices. With Promote and In-feed ads, you can spend less, while still targeting specific groups of people within your community who are more likely to become potential patients.
The first way to learn how to advertise on TikTok is with paid advertising, which is also called 'Promote'. Both personal and business accounts can access this level of advertising, as long as proper guidelines are followed. For example, when adding sound to a promoted video, you can only use "commercial sounds," which are songs and audio clips that TikTok has approved for advertising use. If you're using TikTok on a personal account, you'll need to toggle from "Sounds" to Commercial Sounds" at the top of the sound page when creating a TikTok. Business accounts will automatically be directed to commercial sounds.
With Promote, your practice can determine a spending budget and duration, select target demographics, and promote a specific existing video from your account.
The Promote feature first asks what your goal is—more video views, more website visits, more followers, or more profile views. If your goal is more website visits,

add an action button

to your promoted post that links to your website or landing page.

Next, narrow down your audience by gender and age, location, and interests. 

After your audience is selected, you choose how much money to spend in $1 increments and the campaign duration.

Last but not least, you'll be asked for payment. With TikTok, you can currently pay for a promoted post with "Coins" (an in-app currency).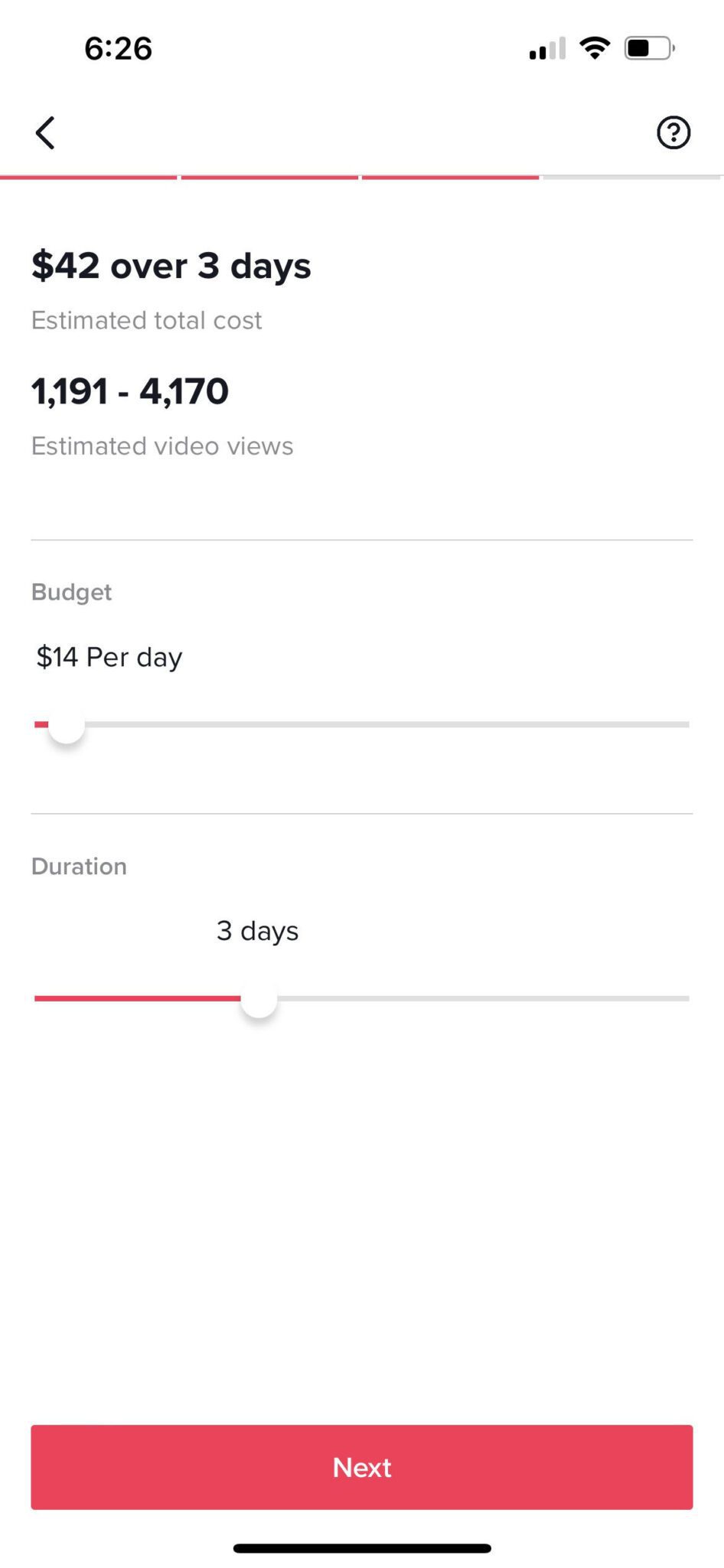 In-feed ads show up organically as people are scrolling on their For You Page, and they are the easiest to create for small businesses. Rather than a promoted post that lives on your page, In-feed video ads only show up as ads, and link to the web page you want to promote instead of your profile. 
In order to create these ads you'll need a TikTok Business account (if you don't already have one), and an Ads Manager account. An Ads Manager account will allow you to dive deeper into ad metrics, campaigns, and ROI. 
If you need more help getting started, download this TikTok & Instagram Reels ebook, and learn how to create social media videos.
TikTok Ad Formats for Enterprise-Level Businesses
For companies with a large ad spending budget, TikTok has several other ad formats available. In order to grab impression share in these categories, companies will spend up to hundreds of thousands of dollars.
Spark Ads:

This ad format is similar to Promote, but includes additional targeting features, and allows you to promote other creators who have shared content relevant to your brand. Spark ads are created within an Ads Manager account. 

Top View Ads:

These video ads show up as soon as someone opens the TikTok app and take up the entire screen for the first couple of seconds. They're disruptive of the flow, rather than organic, but can be very effective (and expensive). 

Branded Effects:

Effects on TikTok are filters that either alter the appearance of the user or the user's surroundings. Big brands can experiment with unique effects that show off their product in a fun interactive way. 

Branded Hashtag Challenges:

Brands can also spend big advertising dollars on a specific hashtag that gets pushed to the top of the trending list and encourages users to interact.
How to Set Up an Ads Manager Account
If you're ready to take the next step in leveling up your TikTok advertising, it's time to set up an ads manager account.
Simply enter your country, email address, and password for the account, and select "Sign Up." You'll then receive access to a dashboard with some additional steps to finalize the setup.
Once your Ads Manager account is up and running, you can use the TikTok Pixel plugin to track conversions to your website and begin creating ad campaigns.
Creating Ad-Worthy, Valuable Content
Once you've figured out how to create ads for your practice on TikTok, it's important to remember to focus on creating valuable content that actually converts. Throwing together promoted posts haphazardly might boost impressions at first, but it won't lead to any real growth. Making videos that add interest and value to someone's For You Page will serve you in the long run, and bring positive awareness to your business. Plus, high-quality posts can then be turned into promoted content for a specific audience. With these strategies in mind, you might even go viral!
Successful TikTok dentist accounts can reach thousands of viewers per video because they create content that's well thought-out and often inspiring. Take a look at these examples of an amazing dental transformations from Digital Dental Implants. Not only does the office show the before and after of these patient's teeth, but they give the viewer insight into their patient's lives as well—allowing us to feel more connected to their stories. Videos like these show the heart of your dental practice.
A huge part of learning how to advertise on TikTok is humor—even in the world of healthcare! These fun ideas for dentist marketing on TikTok can help you get out of your shell and create content that shows your personality. 
Use popular audio snippets and songs, and put your own spin on trending content to make people laugh. TikTok videos like these easily garner millions of views because they uses humor to portray a relatable scenario at most dental practices.
Most TikTok users only know as much about dentistry as they've experienced firsthand, and even then their knowledge is limited. Providing education and insight is a great way to gain traction on a post, and makes for exciting TikTok orthodontic marketing content.
Take a look at the following videos from Oasis Ortho in Gilbert AZ.  They do a great job of using TikTok to create educational content. The video of constructing a clear retainer gives us a behind-the-scenes look into a process most people aren't familiar with and explains it step-by-step. The production quality isn't anything fancy, but it's authentic and interesting—which is what people crave!
Work With Your Community and Collaborations
Another way to create value with your content and advertising is to create TikToks together with your community. Whether you're hosting a giveaway with a local company or collaborating with a local influencer, people in your community will love seeing a crossover with a brand or face they recognize. 
Take this Salt Lake City pediatric dentist for example who makes TikTok's that promote the best tooth paste products for kids. Dr. Hanks also finds opportunities to collaborate with local businesses and give away free products—catering to his community and audience.
The most important things to remember about going viral on TikTok are to leverage trends, create original content, and stay consistent. Be authentic and engaging, and let other viral videos do a lot of the work for you! 
If your practice hits the TikTok jackpot and you find out how to go viral on TikTok, try to keep up the momentum by responding to commenters, making similar videos, and engaging with your audience as much as possible. Their feedback can help you determine what other types of videos will be a success. Over time, your community will begin to recognize the value of your content, and your practice will grow.
About the Author: Adrian Lefler is an expert dental marketer and a key member of the dental marketing team at My Social Practice. My Social Practice is a dental marketing company located in Salt Lake City, Utah. Adrian is passionate about helping dental practices grow. If you'd like to learn more about how to advertise on TikTok, reach out and get a demo of our dental social media service.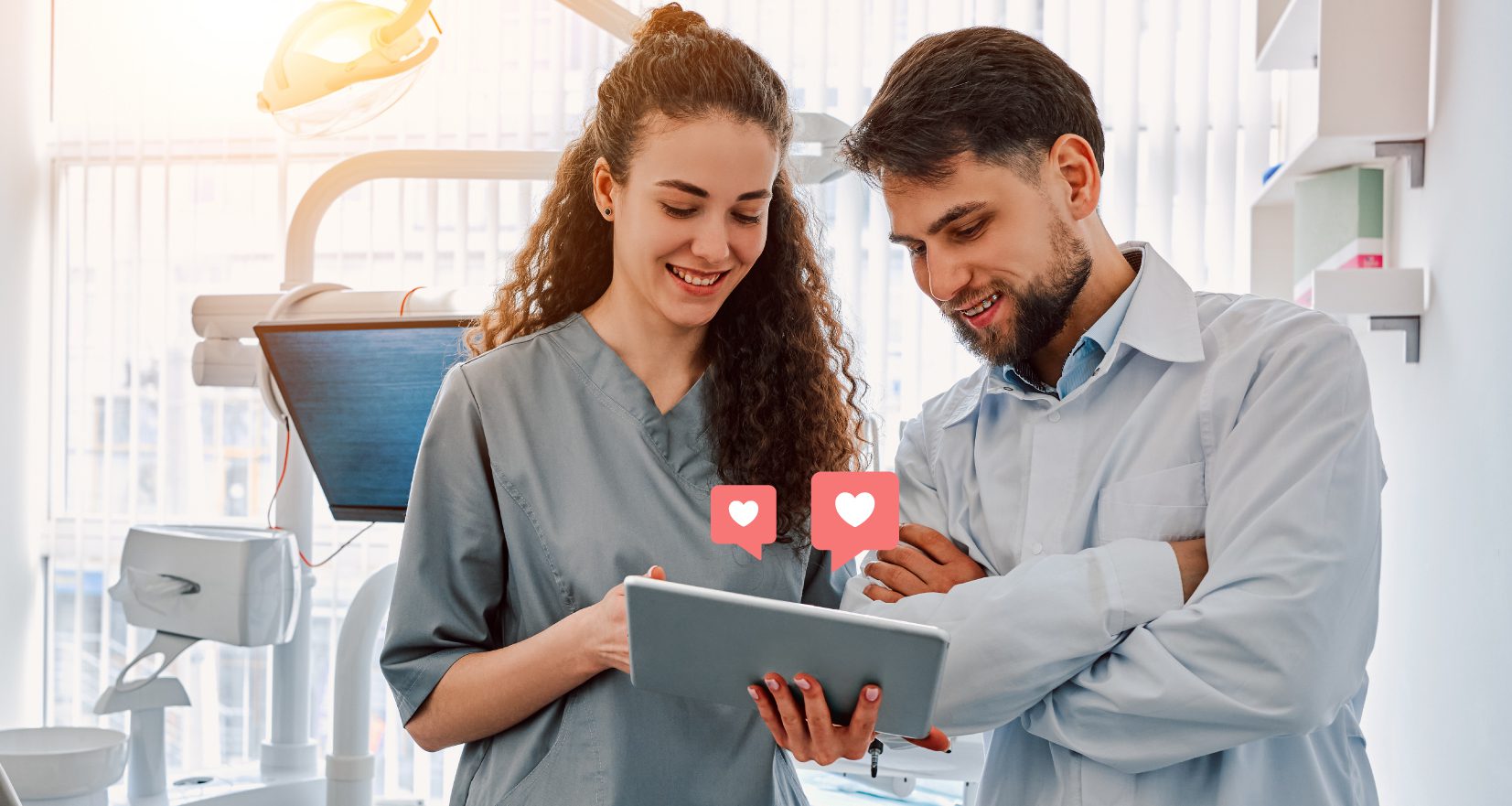 Unlocking Social Media Success for Dental Practices: Why Consistency is Key For a lot of dental practices, social media may be a (surprisingly) effective tool you've been neglecting in your…
A Crucial Social Media Tip: Link Your Practice Social Profiles to Your Google Map Listing This year, Google announced a new feature that will be a game-changer for dental marketing:…
9 Reasons To Use The Dental Publisher for DSO Social Media Marketing Social media is one of the most valuable tools for a dental marketing company. Creating campaigns on Instagram,…