TikTok Orthodontic Account Gone Viral – Advanced Orthodontics in Laredo, TX
So, you're a dentist or orthodontist and you've heard about TikTok dental marketing, but you have no idea where to start. Well, you're in luck.
Venessa Garcia Peña is the social media marketing manager for Advanced Orthodontics in Laredo, TX and under her guidance their TikTok account has gone viral. Listen in on this recorded webinar where Blake Hadley, President of My Social Practice, interviews Vanessa to get the scoop on what they did to blow up on TikTok.
Meet the Interviewer / Interviewee
Blake is the President of My Social Practice, a digital marketing agency specializing in dental social media marketing. Blake is a renowned graphic designer winning many awards and also a brilliant social media marketer.
Blake lives in Holladay, Utah with his lovely wife and three children.
Vanessa has been with the practice for over 18 years. She loves working in the orthodontic field and providing patients and their families with extraordinary customer service. Vanessa enjoys creating and directing social media content for the practice. When not engaged with practice-related adventures, she enjoys spending time outdoors with her newborn, husband and pets.
Check Out These TikTok's from Advanced Orthodontics
Blake Hadley:
Hi, Vanessa.
Vanessa:
Hi. How are you?
Blake Hadley:
Good. How are you doing?
Vanessa:
I'm doing good. Thank you.
Blake Hadley:
Good. Thanks so much for being willing to talk with me for a little bit.
Vanessa:
Yeah. Of course. Of course
Blake Hadley:
You guys are doing some awesome stuff on TikTok and Instagram and we found your-
Vanessa:
Thank you.
Blake Hadley:
Yeah. We found your account and wanted to kind of highlight some of the things you were doing in that blog post we linked and talked about you. And so I just wanted to get a chance to just hear from you what … how things are going, and why you decided to do what … jump on TikTok and make these videos, and how it's going for you. So you're the marketing manager, is that right?
Vanessa:
Yeah. I'm the practice and marketing manager.
Blake Hadley:
Okay, and how long have you been doing that for your [crosstalk 00:00:57]?
Vanessa:
Somebody just asked me this yesterday, and it's been about 18 years. I started working here when I was 16 years old, so on and off throughout high school and college, and then came back. Obviously, roles changed, position changed, but I've been in the orthodontic field since I was 16.
Blake Hadley:
Wow.
Vanessa:
So I feel like, I don't know. It's a fun field to work in, and a lot of people, especially who see our social media, they'll always say, "You all are so lucky to work where you work, because you have fun." You can't do that at a lot of different job position or just in different fields. Orthodontics is fun. You know?
Blake Hadley:
Yeah.
Vanessa:
I don't know. It's just, I don't know. It's something else, and I think our entire team loves what they do. I think it's something that's, I don't know, just very, very different than just a desk job, or even just in general dentistry, I see the differences. I see everybody's trying to get on social media and make it fun now, because that's where it is nowadays. Unfortunately, if you're not on social media, you're not relevant, you're not present, so …
Blake Hadley:
That's so true. Yeah. No, and it reflects. When you go to your Instagram, when you go to your TikTok, you show that. You show the culture of your practice, and that you like to have fun, and it's … that's what you're about. People want to see that. Before they even pick up the phone to learn more about coming to your practice, they want to see what you're all about. Right?
Vanessa:
Yeah. Definitely.
Blake Hadley:
Do you hear that from patients, have you … you kind of hear it from friends and patients, or maybe even potential people that want to work there? They want to see what you're about. Right?
Vanessa:
Yeah. Yeah. We hear it from so many different people, from new patients that are calling in to set up the consultation. We answer with our name. They're like, "Oh my gosh. You're so-and-so. Hey. It's so nice to finally meet you. I've been following you for the last three years, and it's need time to schedule for my daughter." So it's funny, because patients already know who we are before they even come in for the appointment. So I feel like they already have this positive experience in just knowing a little bit about us, even it's through silly TikToks or Instagram Stories that we post. They already kind of know who we are, what we're about before even coming in. So I feel like that kind of just gets us ahead of everything when all it takes is a simple post.
Blake Hadley:
What made you first decide to jump on TikTok? Let's talk about that.
Vanessa:
I want to say that we started when it was before TikTok, when it was, I think, Musical.ly, or before the whole transition. This was, I want to say, in 2018 or 2019 when we actually started making videos, and I think, at that point, it was more with music and not so much the TikTok now that it is and dancing and skits and things like that. It was more like speeding up the sound and just making funny videos like Dubsmash and videos like that. So it definitely was not where we're looking at currently, but we just started something. We just said, "Hey. Let's just have fun," and then, in 2019 is when we really kind of started with, "Okay. Well, this is something new."
Vanessa:
Didn't really know what we were doing, to be honest, but we were like, "Hey. Let's just try this out. Let's see what it does," and then didn't even know that you could go viral off one video. Because we're from Laredo. Nobody really knows where Laredo is in Texas. So when we got the response that we did on the first few videos, it was people with braces who were just asking, "Oh. What color should I get?" or, "What does this color look like on braces?" Then, we started realizing these are questions that people in general, our target audience wants just information on.
Vanessa:
So, I mean, in my eyes, it was kind of like, "Okay. Well, you can just call your local orthodontists and ask questions to them." But these were really kids that were interested, and I think we saw it take off, at least towards the beginning, with a lot of kids being interested in our videos and just wanting more information, like, "Hey. I think I need braces. I didn't know that this, that you all could do this, or that orthodontists do this." Then, after … well, at least when the pandemic hit, I think we saw a huge shift in just kids to adults.
Vanessa:
I think everybody was home, and adults were kind of, "Okay. What is this TikTok that's going on?" Then, we had the old population that kind of just increased and skyrocketed, and then everything started changing. Then, you started getting other doctors jumping on, and different fields, and dermatologists recommending skin care. And so it kind of just grew to where it became this information or this source of information that every age could get through TikTok. It was, I don't know. It's something, if you think about it, it sounds crazy, but it's something that works. A lot of people enjoy TikTok for an information source.
Blake Hadley:
Yep. Yeah. They do. They would rather turn to TikTok. That's where they already are, so they'd rather get their information there than pick up the phone and call a local orthodontist or something or maybe [crosstalk 00:07:10].
Vanessa:
Yeah.
Blake Hadley:
As part of the argument, you've gotten big on TikTok, and you have a lot of followers that are younger and teenagers. Maybe you do have some adults following you, but maybe it's a little bit younger demographic. So the argument would be, "Okay. You're getting a lot of followers. They're all across the country. They're younger demographic," but how does this really help you locally with the people that will actually come to your practice and actual potential patients?
Vanessa:
What we've noticed is before maybe a few years ago, when we keep track of our new patient calls, we would really try and find out how these patients are being referred to us. Is it by their dentist? Did they find us online? Did they Google us? Where exactly are they looking to find our practice specifically? We would have this kind of just subgroup of social media, and then, I would say around the 2019 mark, we were like, "Okay. Well, social media nowadays, you can't just say social media, because that doesn't really tell you anything." You know?
Vanessa:
If we have a Facebook subgroup, we know that's going to be, more than likely, the parents that are going through Facebook to get our information. If we have patients who tell us Instagram, it's usually a younger demographic that we're looking at. So we kind of started separating everything and not just saying social media, but where, what platform are these patients coming from? So what we've noticed is, at least locally, patients come to us because of our TikToks, or they tell their parents, "I did the research myself, and they're fun. I found them versus the non-existent presence of another office. They look fun. That's where I want to go." So what does mom do? Mom calls us, schedules the appointment. "This is where my daughter wants to go." You know?
Blake Hadley:
Mm-hmm (affirmative).
Vanessa:
And kind of just take it from there. We'll be out at the supermarket, and our team loves coming out in TikToks, and we get recognized. You feel like, "Oh my gosh. This is kind of weird," but people come up, and, "Oh my gosh. You all are the ones on TikTok. You all went viral. You all put Laredo on the map." I'm just like, "Oh. Yeah. That's us." You know? But I don't know. It's just, I don't know. It's a different way of almost free marketing. You know?
Blake Hadley:
Yeah.
Vanessa:
It really isn't … I don't want to say it's not difficult, because I know it's time-consuming, but you have to have fun with it. That's honestly just what we've done, is, "Okay. Let's just see what's trending and do something that has something to do with that type of video right now, since that's trending right now." So I think, locally, it's definitely put us out there. People recognize us. They know who we are, and that essentially, at least for the younger demographics, I feel like they tell parents, "Hey. That's where I want to go," because they've seen us on TikTok or on Instagram.
Blake Hadley:
So people locally are searching maybe … or orthodontist in Laredo, maybe, or maybe just organically, your posts are showing up. Because I know TikTok does have geographic. They show people things that are happening in their area. Are these from hashtags, maybe, that you use, or that you tag your location, or is it just kind of, has it happened that people see it around your area?
Vanessa:
There's a few hashtags that I'll say more on Reels in Instagram that Laredo has its own hashtag, #holalaredo. And so we'll tag that on Instagram, because that's something that the city sometimes will repost for us and things like that, and other small businesses here in Laredo. So we'll get reposts as far as that goes. On TikTok, hashtags are a completely different story. The more hashtags that you use, the more it focuses in on those type of people that are watching those videos with those hashtags.
Vanessa:
So sometimes, you don't want to put too many hashtags on TikTok, because then, it's only going to show your videos to a certain audience. So I feel like it's different with every platform, and I guess it's more, it's really just been trial and error, try a few hashtags on this video. Let's try no hashtags on this video. It's always a different result. I mean, we're still … We learn every day. There's never like a black and white as far as what you're supposed to do. You know? It's something that we kind of just take it day by day and continue learning.
Blake Hadley:
Yeah. Sometimes, randomly, some video will just go viral, and one you think that's going to do really well doesn't do very well. So yeah.
Vanessa:
Exactly.
Blake Hadley:
You're right. You just have to … You just keep pushing out content and just know that some of them are going to hit, and some of them aren't, and it's just, that's kind of how social media works.
Vanessa:
Right.
Blake Hadley:
So you mentioned it being somewhat time-consuming. So I'm guessing this is your … Do you do anything else besides the marketing manager, or are you just full-time marketing manager?
Vanessa:
I do everything. No. It's definitely something. I mean, I'm constantly, I'm talking to new patients. I'm going over fee schedules with them. I like to try and be involved in all the areas of the office that I possibly can, just because that's just who I am. I want to be in the clinic. I want to be following up with progress of patients, and, "Oh. This looks really cool. Let's get a video of this," and then, essentially, at one point, edit it and turn it into a TikTok or Instagram Reel. But I definitely feel, as the marketing director aspect of it, you have to plan these things.
Vanessa:
You have to set aside time to at least see what's currently going on and say, "Okay. This is the plan. This is what's trending right now. This is the type of video that we need to do," and then what … Okay. Is it the sound that's trending, or is it just the video type that's trending? Then, I typically just start brainstorming. I have like a whole notebook on just TikTok ideas, and whatever comes to mind, I just jot it down and say, "Okay. This is what we need to do," and then kind of like play it through in my head. That way, when it comes down to actually doing it, we don't really take too long. I would say, on average, maybe an hour, two hours a week that we try and either film something, or I have an idea in my head as far as, "This patient's coming in for this procedure. A lot of patients are really interested in appliances. Let's see if we can get some sort of content or clips."
Vanessa:
I'll be back there while the patient's back there taking videos, and then, essentially, at some point, just edit it and turn it into a TikTok. But it's something, I think, that you do have to plan, because if you try and say, "Let me do a TikTok right now," you have to then think about it. Then, you're just wasting so much time trying to … Then, we try and brainstorm, and when you have so many people giving their ideas, then it's turns into a staff meeting. Then, we're all trying to put our two cents together on which is going to be the best way to execute this video.
Vanessa:
Sometimes, it just, it makes it more complicated than what it is. So we try and really just … Again, and all the team members will send videos, and, "These are great ideas." Then, we'll jot them down, plan them, and when it comes down to actually doing it, takes maybe five, 10 minutes. We try not to waste so much time actually do them, but it really comes down to having an idea as far as what you're going to do before you're ready to video whatever it is that's going to happen.
Blake Hadley:
That's great advice, and I think … So you're kind of saying you have one person that's in charge, or maybe a couple people, so it doesn't turn into a big brainstorm session where tons of ideas are flying, and then you just … it ends up being a long meeting. You have one person in charge, invite feedback, invite people to send you videos and ideas. But when it comes down to it, the one person or a couple people should plan ahead, kind of know what you want to do, and then create the video so you can condense the time down a little bit, is kind of what you're saying, right?
Vanessa:
Yeah. Yeah. Just because, I mean, and everybody's For You page is different. So we have one team member who's on educational TikTok videos for her kids, and so she's like, "I've never even seen these trends." Then, you have another team member who has a completely different For You page. I like everybody to kind of like, "Okay. Where are you all at right now? What are you all seeing that's very trendy?" Everybody will just start sending videos in and saying, "This is what I'm seeing on mine. This is what I'm seeing on mine," and we're like, "Okay. This is something that everybody's seeing more or less around the same time. Let's stick with that type of video or that sound," and then kind of just take it from there.
Blake Hadley:
That's that's a great way to do it, invite feedback and ideas from everybody. That's smart.
Vanessa:
Yeah.
Blake Hadley:
So that's kind of how you come up with your ideas, it seems like. A lot of it's probably, it's … How much of it is actually coming up with a new, fresh, original idea? I'm not saying that … Obviously, that's why TikTok is so great, and that's why people like it, is because it's copying other ideas, not copying in a negative sense. But you're the idea, and you're putting your own spin on it, and you're putting it out there. Is that kind of how most of your ideas come from, is seeing something and then creating it?
Vanessa:
I think that there's different types of videos that we try doing. There's patient education, which that happens, really, like if I'm passing by in the clinic, and Doc says, "Hey. This is what we're going to do today. So-and-so wants us to get some good clips," and whatever." I'll kind of go there and start filming if we do a TAD RPE, something different that not a lot of people see all the time on social media. Then, I'll just be back there and kind of do that. Then, we have those patients that will ask us, "Well, what really can I eat with braces on?" And so when I'm actually back there in the clinic, and I start hearing these questions, I'm like, "Okay. Well, if our patients have question is about this," which, essentially, the majority, we have our routine. We talk to patients once they get started with the treatment, and we go over everything.
Vanessa:
But when you think about it in a different way, it's like, "Okay. Well, our patients have these questions. Other patients are going to have questions that don't live in Texas, and maybe they didn't and get all the information that they needed from their appointment, or maybe they forgot, or maybe these are patients that are constantly breaking brackets that just need to be reeducated with eating foods a certain type of way so it's not causing any conflict in their treatment and they're not breaking so many brackets." So we do a lot of those videos, too.
Vanessa:
During the pandemic, we did a video on putting wax or getting an eraser to fix a long wire, and that one went viral. I think that was during that time that nobody could get in to see their orthodontist, because everybody was shut down. So that was really helpful for patients who were having these minor emergencies during quarantine. So those videos, I feel like, are very helpful in the education aspect, and then the sillier videos, which are more the trendy videos and things like that, yeah. Those are the ones where you see one, and it's like, "Oh my gosh. That's so funny. We need to recreate that." You know? Or it may have nothing to do with marketing orthodontics, but let's put our spin on it to make it relatable to the orthodontic field. I mean, yeah. I mean, sometimes you get lucky and it goes viral, and sometimes it doesn't. You know?
Blake Hadley:
Yeah, and that's okay, right?
Vanessa:
Yeah.
Blake Hadley:
It's okay if it doesn't. Yeah. You just, if you don't. I think practice sometimes get frustrated, "Oh. I spent this time, and no one saw it," but you just have to keep going. You have to be consistent like you guys are.
Vanessa:
Exactly.
Blake Hadley:
Yeah. Well, that's really helpful. I think a lot of practices are trying to figure this out right now, as you know, and we talk to hundreds of practices all the time that are trying to figure out, "Well, I'm just starting with TikTok. I just …" They don't really understand it right now, because it just seems like something their kids are doing. They don't understand how it could actually benefit their practice or how Reels could benefit their practice. And so what would you … What's maybe your piece of advice that you would give to a practice that's just starting off? Maybe they haven't ever created a Reel before. They haven't ever created a TikTok before, and their one wondering, "Should I do this? Should I try this?" What would be your one piece of advice to a practice getting started?
Vanessa:
Just do it, honestly. I feel like it's so much fun. You have to have fun when you do it. If not, it's not worth it. It's something has to be fun, but you just have to jump into it and see what works for your office. You know? Because yeah. I mean, at the beginning, none of … nobody … we didn't have any views on any of our videos. Then, one video goes viral, you get lucky, and then you get this following. It's something that you didn't expect, but we would've never known that if we didn't start posting videos. It's something, I think, that you can easily overthink and try and say, "Well, this video from another office did really well. How can we make sure our video is so successful as theirs?"
Vanessa:
And at the end of the day, you could have a production team come in and film it, and post it, and not get any views. You know? So I don't know. At least in our office, we try and not really think about, "Is this going to be a viral video?" We do it to have fun, just do it. It's something that you have to stay relevant nowadays, and TikTok is where it's at. Videos, in general, on social media is where it's at. Pictures are kind of getting phased out. Instagram is pushing videos to followers and kind of leaving pictures in the background.
Vanessa:
So every everybody's kind of trying to take that approach, and you, it's something you have to do. I get it. There's some offices that have told me, "It's because we don't have the team or the doc to do it, and it's difficult." Okay, but you have to try. You have to just find a way that works for your office, because you need to stay relevant with everything that's going on right now. I feel like if you don't do it, you're not relevant.
Blake Hadley:
I love that, and you don't have to dance. Your videos, I mean-
Vanessa:
Exactly.
Blake Hadley:
People think, "Oh. I have to dance, and I would never dance. My doctor will never dance, and …"
Vanessa:
Exactly.
Blake Hadley:
There's a lot of different ways to make these short form videos besides dancing, and you guys show that. I mean, a lot of yours are just fast clips, big captions, colorful captions that catch people's attention, and there's nobody dancing in it. It's just good information and fun information that, you know.
Vanessa:
Yeah.
Blake Hadley:
So that's, yeah, that's one thing that we've been trying to emphasize to practices, too, so …
Vanessa:
It's very easy, I think, to overthink it, especially when you start looking at going viral, and you have to have good dance moves, or you have to have the best-looking office, or you have to have this or have that. It's very easy to start overthinking everything and then kind of just put a halt on it and say, "Okay. Wait. Let me rethink this." I'm an overthinker, and if I were to overthink everything, I would never post anything, because I could always find something that could be improved on.
Vanessa:
But it's really about just having fun and just trial and error. Try something out. See if it works for you and your office, and if not, you tweak it a little bit and try something different, try something else. You're never going to know unless you start doing it. You know? Because that's really how, I think, everybody starts out. I don't think anybody says … Unless it's a well-known celebrity, you're really not going to know until you actually try it, and that's really what we did. It wasn't, "Let's try and go viral. Let's try and do this." It was, "Let's just try it, see what happens, and kind of go from there."
Blake Hadley:
That's great advice, and you said you're an overthinker. A lot of dentists are overthinkers, and a lot of dentists feel like, especially maybe the little bit older generation, feels like when you make a video, the lighting has to be perfect, you have to bring in a production crew, like you said, everything has to look so perfect. That's not how social media is these days. People don't care about the perfection. They want real authentic content so they can see … They want to know what your practice is really about, not just the perfect staged photos and videos that you see on a website. They want to see the real you, and I think that's why TikTok and Reels and Stories are so effective these days when it comes to marketing, so …
Vanessa:
Yeah. I agree.
Blake Hadley:
Well, thanks so much for your time, Vanessa. This was very helpful.
Vanessa:
Of course.
Blake Hadley:
Yeah. If you don't mind, we'll probably take some of these clips and maybe some quotes and maybe create another blog post out of it. We'll, of course, link to your account and show your examples. It'll help you with some SEO stuff and-
Vanessa:
Yeah. For sure.
Blake Hadley:
But yeah. We really appreciate it, and we'll stay in touch. I'll keep following you and seeing what you're doing.
Vanessa:
Sounds good.
Blake Hadley:
And so keep up the good work.
Vanessa:
Sounds good. Thank you so much.
Blake Hadley:
All right. Thanks. Have a good one.
Vanessa:
Okay. You, too.
Blake Hadley:
Okay. Bye.
Vanessa:
Bye-bye.
Additional Webinars /Articles You May Be Interested In: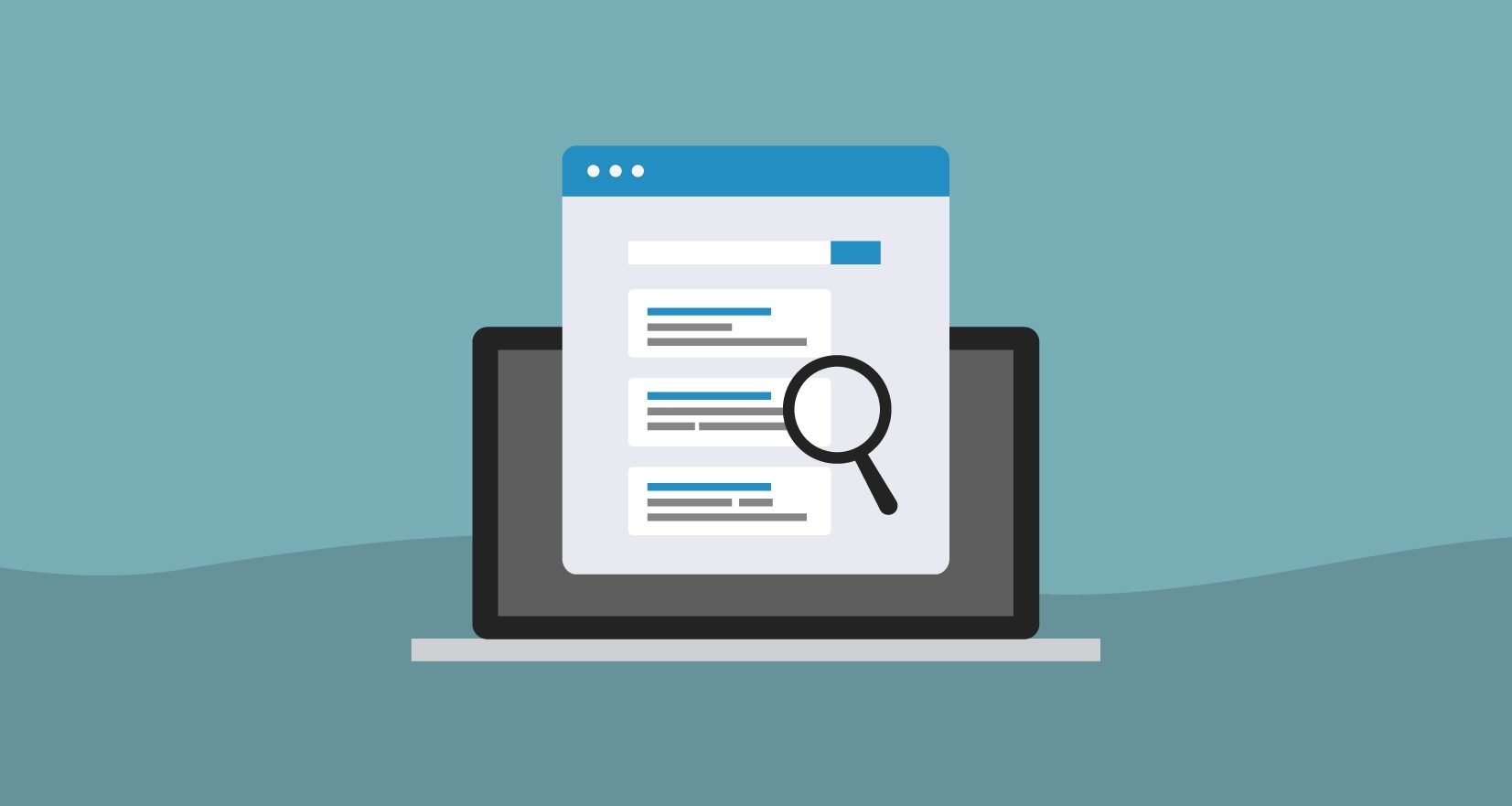 10 SEO Tips for New Dental Practices Opening a de novo practice is both thrilling and intense. There is enormous pressure to get new patients in the door quickly so…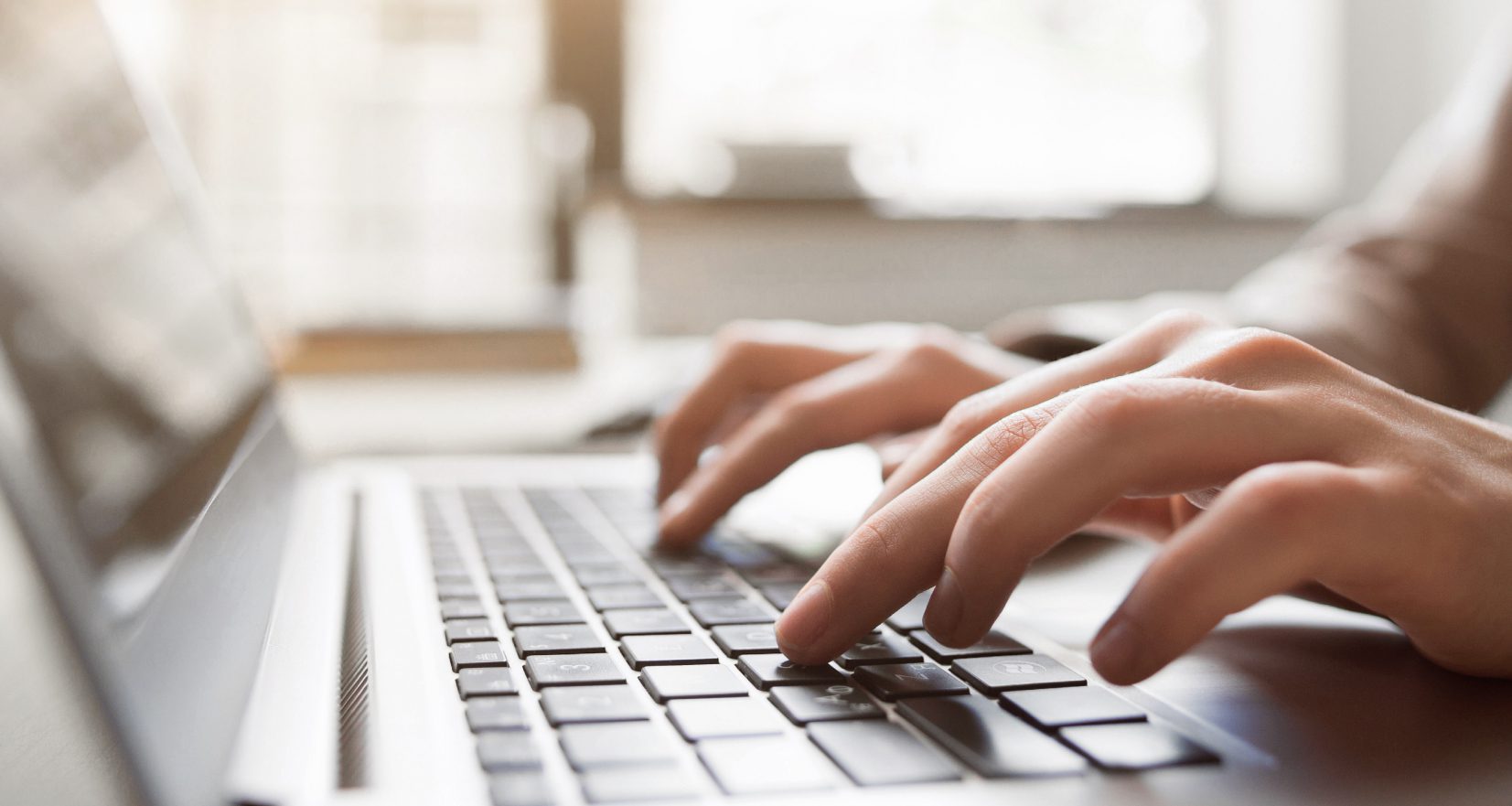 SEO Blog Writing for Dentists: Guide for Blogging and Improved Rankings When you think of a career in dentistry, blogging is probably the furthest thing from your mind. But learning…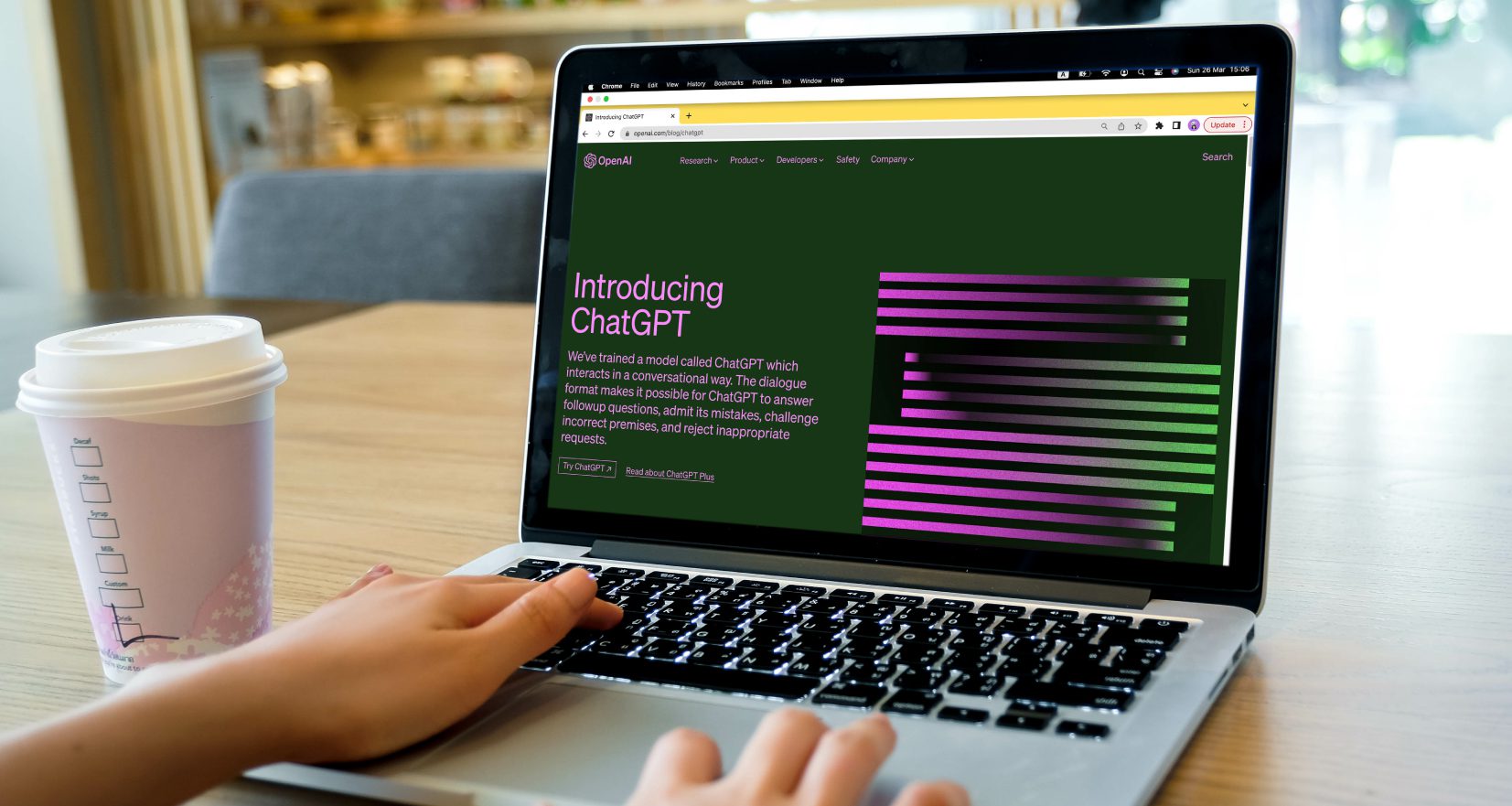 How To Use AI Copywriting and Not Damage Dental SEO Let's talk about artificial intelligence (AI) and dental SEO. AI—the buzzword of the decade—continues to make headlines and stir up…